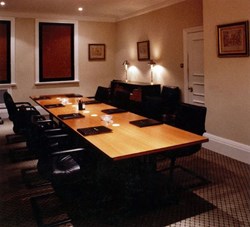 Los Angeles, CA (PRWEB) January 17, 2014
The Commercial Movers, an interstate, long distance and international moving service based in Los Angeles, California, has announced that they plan to ease the corporate burden on office relocation by introducing assigned, dedicated and knowledgeable Commercial Office Mover Project Managers to each account they take on in 2014.
According to a study that was conducted by the International Facility Management Association (IFMA), more than two-thirds of office managers will quit their jobs and leave their positions when they are informed that the office will be relocating. The primary reason is that often office managers are assigned to manage all of the associated tasks of office relocation, bearing the brunt of the stress of the move and the massive amount of overtime it requires.
"At The Commercial Movers, we move people and businesses, and realized one thing recently: we were not focusing enough on the actual employees of the businesses we were relocating," stated Tom Pinkus, corporate spokesperson.
The company decided to tackle this issue, in light of the recent study that was procured by the IFMA. After diligently reviewing the options they could pursue to alleviate the stress and burden placed upon office mangers during office relocation, the company has devised a way to alleviate these stresses for their valued commercial clientele.
"Imagine being an office manager and being told you are tasked with the burden of moving," Pinkus said. "Then imagine being told by our company that you just needed to make a phone call and we'd assign your own dedicated project manager to see the entire move through from start to end. It's likely that you are far fonder of remaining in your position at this point than considering a new career change, as two-thirds of them would, according to the IFMA report."
About
The Commercial Movers is a reputable commercial office mover dedicated to helping entities relocate their offices statewide, nationwide and internationally. With a fleet of modern trucks, industry leading packaging and transporting methods, and personal project managers that help you retain your vital staff while moving, The Commercial Movers is able to help offices relocate harmoniously without risk of losing vital components to the employment team. Learn more about The Commercial Movers and their industry leading commercial office mover project manager pledge by visiting The Commercial Movers online.
Press Contact:
Tom Pinkus
The Commercial Movers
(424) 238-2070