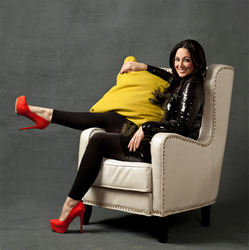 The International Builder's Show has asked us to share our 2014 Trends and Inspirations on an expert panel and I am beyond excited! - Erin Dunavant, SWAG
Birmingham, AL (PRWEB) January 31, 2014
SWAG Home Staging and Design Owner, Erin Dunavant - "The International Builder's Show has asked us to share our 2014 Trends and Inspirations on an expert panel and I am beyond excited!"
Erin created SWAG Home Staging & Design to assist homeowners, builders, realtors and remodeling contractors with their staging to sell, design and decorating needs. Her Birmingham, AL based SWAG Home Staging and Design now serves markets including Alabama, Tennessee, Florida and Georgia.
"This is the first time the NAHB International Builders Show (IBS) has joint ventured with the National Kitchen and Bath Association Industry Show(KBIS) and SWAG has been invited to participate in two educational sessions," says Dunavant.
The first is an expert panel that will present an interactive workshop, "2014 TRENDS: 60 Design Ideas in 60 Minutes." Fast paced and information packed, drawings and photos will be used to show all that captures the buyer's attention.
"Then, we are on a panel with a builder, a marketing professional and an architect for "THE VIEW: Home Building in 2014 from the Women's Prospective," says Erin.
This year, the show has grown to include a record of over 1,500 booths displaying any and everything "home." There are 100 sessions with over 300 speakers discussing, teaching and showcasing the latest products, trends and technologies. There will be 75,000 builders, re-modelers, developers, architects and other industry professionals from over 100 countries in attendance.
To find our more about SWAG, visit their website at SWAG Home Staging and Design.
SWAG Home Staging & Design has two brick and mortar locations
2711 18th Place
Homewood, Al 35209
205-370-9057
2021 S. College Street, Suite E,
Auburn, AL 36832
334-444-3233.