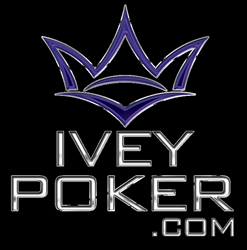 Las Vegas, NV (PRWEB) January 17, 2014
Ivey Poker is proud to announce its sponsorship of the January 17, 2014 installment of the critically acclaimed boxing program "ShoBox, The Next Generation." The event will take place at Cook Convention Center in Memphis, TN and will be aired on Showtime at 10:00 p.m. EST.
Boxing, and particularly ShoBox, The Next Generation, has a following that is similar to the growing worldwide poker population; especially those who want to learn to play poker from the best poker player in the world, Phil Ivey.
Ivey Poker founder Phil Ivey is a boxing enthusiast because of the exhilaration of the sport and the mental toughness needed to complement physical prowess in a great champion. Much like poker, boxing requires you to adapt to the moment, remain disciplined, and learn as much as you can about your opponent in the heat of the moment.
"Phil is a big fan of boxing, but more importantly he is a fan of hard work, commitment, and dedication. That's exactly what is needed when you step in the ring," says Clete McQuinn, Chief Operating Officer of Ivey Poker.
Ivey Poker plans to partner with and sponsor various sporting events as it launches its distinctive Ivey League poker training site later this month.
The January 17th ShoBox promotion is being presented by Greg Cohen Promotions and DiBellaEntertainment, and will be broadcast throughout the United States and internationally on the Showtime Networks.
About Ivey Poker
Founded by Phil Ivey, widely considered to be the best all-around poker player in the world, Ivey Poker (http://www.IveyPoker.com) is developing a suite of poker products and services that both entertain and educate poker players of all levels across the globe. The Ivey Poker app is a free-to-play social and mobile poker game that features educational video content from the world's best poker professionals. Players can compete against and learn from Phil Ivey, Patrik Antonius, Greg Merson, Jennifer Harman, Cole South, and many other top players. With Ivey Poker, players learn how to win from the best, and have fun doing it. Ivey Poker recently acquired Leggo Poker, which will be re-branded as Ivey League (http://www.IveyLeague.com), allowing the Company to offer a premier poker training site further establishing Ivey Poker as the ultimate educational poker destination. The Ivey Poker app is available on Facebook, Android, and iOS. For more information follow Ivey Poker on Facebook (http://www.facebook.com/IveyPoker) and Twitter (@iveypoker).