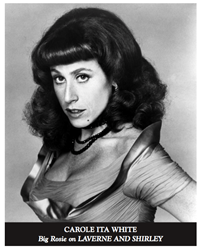 HillTop Records has long been a reliable resource for aspiring and beginning songwriters.
Los Angeles, CA (PRWEB) January 18, 2014
ENCORE, the new collaborative project from HillTop Records and Carole Ita White, will be a compilation of songs by America's finest up-and-coming songwriters. The CD project will be executive produced by White, and the celebrated actress and singer will also choose one of the album's songs to perform. America's songwriters are encouraged to submit their original material for immediate consideration.
HillTop Records has long been a reliable resource for aspiring and beginning songwriters. Along with recording and producing the songs that America writes, the company also runs the Annual Online Music Festival For Songwriters. The festival gives songwriters who do not already make a significant portion of their income from songwriting the chance to win prize money and major exposure.
No stranger to the entertainment industry, Carole Ita White is the daughter of actor Jesse White (the original MayTag repairman) – but she has also built an impressive career of her own. Best known for her role as Rosie Greenbaum on Laverne & Shirley, White's lengthy resume features a variety of appearances on popular television shows and in major motion pictures. Now, she is lending her musical expertise to ENCORE to help celebrate and showcase America's up-and-coming songwriters.
All of America's songwriters who would like the chance to have their original song featured on ENCORE are encouraged to submit their material to:
Carole White
HillTop Records
1680 N. Vine Street
Hollywood, CA 90028
HillTop Records is always on the lookout for new avenues for songwriters, and it maintains a strong online presence that songwriters under contract can take advantage of. For example, each HillTop songwriter may benefit from having a Unique Songwriter Page that can be used for promotional purposes.
For more information about HillTop Records' services, including how to participate in their annual music festival or have music produced by the company, visit http://hilltoprecords.com. You can also "like" HillTop Records on Facebook, follow @HillTopRecords on Twitter, or catch up on the latest music industry news and updates on the company's official blog: http://hilltoprecords.blogspot.com.