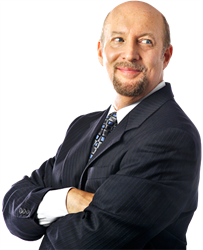 A good settlement can only happen if you have a knowledgeable legal support system that knows when to settle and when to fight - no matter how big or small your case may be.
Queens, NY (PRWEB) January 17, 2014
As the New Year gets under way, the Law Offices of Bruce Feinstein, an established bankruptcy attorney in Queens, are reviewing the ongoing saga of Detroit's bankruptcy case. The historic bankruptcy was not only the defining bankruptcy cases of 2013, it also stands to continue to make headlines in 2014 as the city struggles to reach a deal with its creditors.
Bruce Feinstein, Esq. has spoken about this case in the past, and says its continued drama has put a spotlight on how municipal bankruptcies operate in the U.S. The latest news to come from the case came when a judge overseeing the bankruptcy once again rejected a possible deal to end an agreement between the city and major banks. This makes matters worse for city officials who want to move on with the proceedings and put an end to Detroit's Chapter 9 status.
"This is the largest public filing in the country's history, so the decisions made by the court will have a lasting impact on municipal bankruptcies going forward," says Mr. Feinstein.
So the big question remains: can Detroit reach a deal with its creditors to exit its bankruptcy this year? Talks are already underway. The city and its manager, Kevyn Orr, are in negotiations with unions, pensioners and creditors, among other players who are invested in the city's massive debts. Some talks are going well, as seen during sessions led by U.S. District Court Chief Judge Gerald Rosen. Others are running into snags, like the recent talk regarding Detroit's past agreements with major banks. Judge Steven Rhodes rejected the $169 million deal, according to a January 16, 2014 article released by ABC News.
So as Americans continue to watch the case unfold, there are several key hurdles that need to be passed before the city can emerge from bankruptcy this year. One goal is support for the city's plan for its adjustment of debts. Mr. Orr is expected to announce his proposal for a reorganization plan any day now, which hints at several outcomes. If there are creditors willing to support the plan, it could move forward quickly. But if the offer does not get creditor backing, the plan would stumble and might force mediation talks with creditors to move in a new direction.
Either way, it looks like plans are in motion to get a deal made soon. And with $18 billion in liabilities and debt on the line, Detroit's residents and creditors are anxious to come to an agreement. "This is a delicate process," says Mr. Feinstein. "A good settlement can only happen if you have knowledgeable legal support that knows when to settle and when to fight."
There is also the legal blockade set by appeals that needs to be addressed. These appeals, filed by Detroit unions and pension funds, could either stall the case or move quickly to the Circuit Court of Appeals. The outcome will factor into how speedily this case is resolved. Mr. Orr has an aggressive plan to have Detroit exit bankruptcy in the fall of 2014, but so far the judges involved have been allowing the case to move along at a steady pace. The true test will come when creditors see the city's adjustment plan and weigh it against the fates of pensions, retirement funds, and bank loan deals – not to mention millions of dollars of city-owned artwork that is on the chopping block.
"This is a potential deal that will truly affect every part of the city, from its utilities to its cultural institutions, " says Mr. Feinstein. And whether it's a big city bankruptcy or a small Chapter 7 bankruptcy, there is always a lot at stake.
Bruce Feinstein, Esq. and his team are located in Queens, New York and have been helping clients file for bankruptcy in Queens, Kings, and Nassau counties for over 15 years. Visit the Law Offices of Bruce Feinstein, Esq. at bfeinsteinesq.com or call (718) 514-9770 to reach his New York office.
###