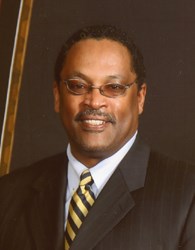 Los Angeles, CA (PRWEB) January 17, 2014
PlasmaGenix, Inc. (Inglewood, CA) is pleased to appoint James Hays as the company's President and CEO.
PlasmaGenix develops regenerative therapeutics derived from the patient's endogenous blood and tissues. Mr. Hays brings with him +20 years of experience in tissue banking and regenerative medicine, and has been instrumental in launching national sales programs for:
Allograft Tissues (American Red Cross), Demineralized Bone Matrices (American Red Cross), and Autologous Platelet Systems (Musculoskeletal Transplant Foundation).
"We feel Mr. Hays is the perfect choice to steer the company into a leading position in this innovative field. Mr. Hays has the right combination of knowledge, practical experience, and management skills we were looking for," says Caleb DesRosiers J.D., PlasmaGenix's Board Member.
Mr. James Hays began his career in 1982 as a Tissue Specialist, with the Los Angeles Chapter of American Red Cross Blood and Tissue Services. He was later appointed Laboratory Coordinator, then Cardiovascular Tissue Specialist (National Heart Valve Program). He was subsequently promoted to Manager of Technical Services. Afterwards, he was later appointed Tissue Services Manager of Arizona Region. While in Arizona, he developed a successful allograft tissue sales program which generated over $1 million in sales in Arizona.
When the Red Cross (ARCTS) decided to formally establish a tissue sales program, they called upon Mr. Hays and appointed him the Territory Manager for California where he built +$5 million in annually sales. Mr. Hays then went on to lead the country in sales of demineralized bone matrix products (GRAFTON) where he subsequently received "Product Representative of the Year" award for two consecutive years.
Mr. Hays was later appointed Western Regional Sales Manager for ARCTS and recruited & trained sales representatives in 8 territories, generating over $15 million in annual sales.
After ARCTS, Mr. Hays joined the staff of Oklahoma City based American Tissue Services Foundation, as Regional Operations Director where he was responsible for tissue banks in southern California, northern California, Texas, and Indiana.
Mr. Hays joined Musculoskeletal Transplant Foundation (MTF) in 2005 as part of the team that launched MTF's Sports Medicine Division and its flagship product, Cascade Autologous Platelet System. As the division's Sports Medicine Specialist, Hays was responsible for providing physician education and support, sales training (Smith & Nephew and other agencies) nationwide, and sales coverage of un-assigned territories.
Mr. Hays: "I'm thrilled to join PlasmaGenix. The company is at the forefront of a rapidly evolving area of medicine. Our products help accelerate the body's own natural healing mechanisms and enrich its inherent ability to repair and regenerate—and in doing so, PlasmaGenix will revolutionize the way many chronic, and debilitating conditions are treated."
About PlasmaGenix
PlasmaGenix is a biologics company located in Inglewood, California. Based on more than three decades of clinical experience and research, PlasmaGenix is poised to be a leader in the field of regenerative medicine, which harnesses the body's enormous potential to heal itself.
The mission of PlasmaGenix is to develop regenerative therapeutics derived from a patient's own blood and facilitate access to treatment, particularly in high-risk populations. Its three commercial products, PlasmaNeu, PlasmaGen, and PlasmaPro, have been used to treat those with chronic pain, sports-related injuries, non-healing wounds, debilitating neurological conditions like peripheral neuropathy associated with HIV and diabetes, muscular sclerosis, and Charcot-Marie-Tooth disease. These products have also been used to reduce the incidence of amputations.
The company is dedicated to developing and commercializing additional regenerative therapeutics. To date, PlasmaGenix has successfully treated over 10,000 patients.
###########