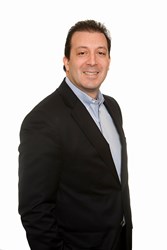 "Winning this impact award for the third time is an honor. The pivotal word here is impact," said Pedowitz. "Our ability to help companies make a successful revenue impact is our core strength and how we ultimately impact the market we serve."
Atlanta, GA (PRWEB) January 17, 2014
The Pedowitz Group, leaders in Revenue Marketing Transformation™, announces winning the CRM Watchlist 2014 Impact Award, for the third year in a row. The Pedowitz Group is recognized among theTop 5 Consulting/Systems Integrators firms in the world, based on its impact on the market. The Pedowitz Group shares the prestigious award with Accenture (Elite), Ernst & Young Advisory (Elite), IBM and Solvis Consulting. See complete list of 2014 winners here: http://zd.net/1iPxXf8
Now in its sixth year, this annual review of CRM vendors and consultants is the brainchild of Paul Greenberg, an industry analyst, journalist and best-selling author. Greenberg reviewed 162 submissions this year, pouring over 2200 pages of data from these applicants. From their submissions, he awarded 31 winners and 9 honorable mentions, based on their proven and predicted impact on the market in the coming year. Greenberg changed the award criteria this year, making the curve for scoring much harder than last year. He reviewed more entries, but recognized fewer winners.
"Winning this impact award for the third time is an honor and a testament to our incredibly talented team. The pivotal word here is impact," said Jeff Pedowitz, president and CEO, The Pedowitz Group. "Our ability to help companies make a successful revenue impact is our core strength and how we ultimately impact the market we serve."
"To impact a market so the company is top of mind to prospects and to the conveyer belts that talk to the prospects (e.g. analysts, other customers, journalists etc.) and to inspire confidence in the existing customer base is difficult – especially in highly competitive markets," noted Greenberg.
Speaking of Winners . . .
The Pedowitz Group will host the first annual Revenue Marketing Summit, REVTalks, at the San Francisco Marriott Marquis on January 27, 2014. REVTalks is a unique opportunity to engage with a community of senior-level B2B marketing thought leaders who are pioneering revenue marketing. The event features 36 dynamic speakers from companies like Cisco, DocuSign, LinkedIn, Marketo, Sage, and TechTarget who will share their most innovative, inventive and transformational ideas affecting Revenue Marketing today, all in TED Talks style. Register HERE for REVTalks 2014.
About Paul Greenberg
Paul Greenberg is author of the best-selling book, CRM at the Speed of Light: Social CRM Strategies, Tools, and Techniques for Engaging Your Customers. He is President of The 56 Group, LLC, a customer strategy consulting firm, focused on cutting edge CRM strategic services. Paul is a founding partner of the CRM training company, BPT Partners, LLC, a training and consulting venture composed of CRM luminaries.
About The Pedowitz Group – Connecting Marketing to Revenue™
The Pedowitz Group, an Inc. 500 company, is the world's largest full-service Revenue Marketing Agency. A two-time Pacesetter winner, The Pedowitz Group helps global clients transform their marketing organizations from cost centers to revenue centers by assessing and optimizing six controls: strategy, people, process, technology, content and results. As the authority on Revenue Marketing Transformation™, the company has helped over 1,100 clients begin the journey to driving predictable, repeatable and scalable revenue results. The Pedowitz Group customers have won over 27 nationally recognized awards for their Revenue Marketing excellence. For more information on how The Pedowitz Group helps clients become successful Revenue Marketers®, visit http://www.revenuemarketingsummit.com or call us at 855-REV-MKTG.