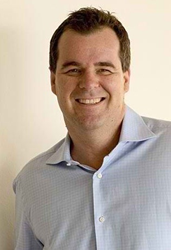 By using flexible terms, a buyer and a seller can come into an agreement that's beneficial to both of them.
(PRWEB) January 18, 2014
An advertisement was posted on Gumtree renting out a storage loft too small to stand in, but despite the very limited living space, the ad boasted that the loft is located in an "amazing" neighbourhood near shops and transportation in the heart of Westminster, (News.com.au reported on 13 January 2014.)
The ad, which featured some pictures of the property, also revealed that it used to be a storage space that could fit a person 5 feet, 4 inches in height and that the rent and bills for the space is cheap.
"It's no secret that's it's a tough time to save up for a deposit on houses for sale, that's why more and more people find creative ways to save their hard earned cash. Some cut back on unnecessary expenses like dining out in fancy restaurants or going to the movies, while others look for places with cheap rent and bills," according to Rick Otton, the man who introduced creative real estate strategies in the UK.
"Unfortunately, many real estate rental ads which promise cheap rents comes with a big catch, like having really cramped spaces or broken utilities. However, since times are tough, a lot of people choose to trade in comfortable living for the chance to save up money even faster," he added.
Mr. Otton then mentioned in a recent interview for his Free Report that UK home buyers shouldn't put themselves in uncomfortable property for rent just for the chance to save up for their future homes.
"People have become desperate to save, especially now that property values are increasing. However, there are solutions out there which can help anyone buy a house without paying for a huge deposit," he said.
"By using flexible terms, a buyer and a seller can come into an agreement that's beneficial to both of them. For instance, rather than ask for all the money now, the seller may agree to collecting the payment within an agreed period. This makes it much easier for the buyer to get into the property. And because the terms are more convenient, it makes it easier for the buyer to meet the seller's asking price. So with a little creativity, both the buyer and seller are able to meet their goals. Win-Win!" Mr. Otton explained further.
Visit http://rickotton.co.uk/freereport/ to get more information about how creative strategies work and jump start your career in property investment right now.
About Rick Otton
Rick Otton is a property investment professional who, over the last 23 years, has introduced innovative real estate strategies to the UK, Australian and the United States. His creative 'low-risk, high-reward' approach to buying and selling houses is exemplified in his own business, We Buy Houses.
This year marks the 10 year anniversary of Mr Otton introducing his strategies to the UK, and the 5 year anniversary of his innovative 'Buy A House For A Pound' process – one that attempted to be emulated by others. His constant process of strategy refinement, and adapting to the ever-changing real estate market, continues to place him at the forefront of property investment education.
In 2012 Rick Otton published his Australian book 'How To Buy A House For A Dollar' which was named in the list of Top 10 Most Popular Finance Titles for 2013. A UK version is on the drawing board for publication in 2014.
Mr Otton freely shares insights into his non-bank-loan strategies that have allowed everyday UK men and women to beat the rental cycle and have their own homes. He coaches others on how to build profitable businesses by facilitating transactions that focus on the needs of potential buyers and motivated sellers.
Access his free downloadable Power Property Profits Pack at RickOtton.co.uk, as are the details of early bird pricing for his next UK 3-day real estate training conference in March 2014. Phone enquiries in the UK are welcome on 0207 000 1027.