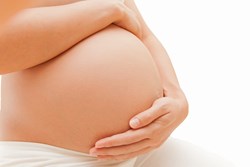 These associations between maternal vitamin D and offspring muscle strength may well have consequences for later health...
London (PRWEB UK) 20 January 2014
Vitamin D deficiencies has been linked to a variety of problems in growth and development in adults and children, including abnormalities in calcium, phosphorus, and bone metabolism, but recently there has been an interest in discovering other health conditions related to low vitamin D status. Particularly interesting is the associations between maternal vitamin D status and infant development from foetal size to reduced muscle strength. Pregnant women are suggested to increase their daily vitamin D supplementation to 10μg/day, but many women do not heed this recommendation causing low levels of vitamin D concentrations to affect her child.
In a US based study published in The Endocrine Society's Journal of Clinical Endocrinology & Metabolism (JCEM) last year, maternal vitamin D levels were measured and foetal development was monitored. 1 "We found that a mother's vitamin D level, in the first or second trimester of pregnancy, was related to the normal growth of babies who delivered at term," said Alison Gernand, PhD, MPH, RD of the University of Pittsburgh and lead author of the study. "If a mother was vitamin D deficient, the birth weight of her baby was 46 g lower after accounting for other characteristics of the mom. Also if moms were vitamin D deficient in the first trimester, they had twice the risk of delivering a baby that suffered from growth restriction during the pregnancy." 2
According to new research further exploring the relationship of vitamin D levels and infant development from the Medical Research Council Lifecourse Epidemiology Unit (MRC LEU) and published in the January edition of the Journal of Clinical Endocrinology and Metabolism, children are likely to have stronger muscles when the mothers showed higher levels of vitamin D in their body throughout the last stages of pregnancy. 3
This is one of the largest and best characterised studies globally recorded, with 678 mothers in the 34th week of pregnancy taking part in the Southampton Women's Survey to accurately measure vitamin D levels. After the infants were born, grip strength and muscle mass were measured periodically until the children's fourth year. The results showed higher grip strength for the children whose mothers had a higher status of vitamin D throughout pregnancy although the child's muscle mass association was less pronounced.
Lead researcher Dr Nicholas Harvey, Senior Lecturer at the MRC LEU at the University of Southampton, comments: "These associations between maternal vitamin D and offspring muscle strength may well have consequences for later health; muscle strength peaks in young adulthood before declining in older age and low grip strength in adulthood has been associated with poor health outcomes including diabetes, falls and fractures. It is likely that the greater muscle strength observed at four years of age in children born to mothers with higher vitamin D levels will track into adulthood, and so potentially help to reduce the burden of illness associated with loss of muscle mass in old age."
Professor Cyrus Cooper, Professor of Rheumatology and Director of the MRC LEU at the University of Southampton, who oversaw this work, added: "This study forms part of a larger programme of research at the MRC Lifecourse Epidemiology Unit and University of Southampton in which we are seeking to understand how factors such as diet and lifestyle in the mother during pregnancy influence a child's body composition and bone development. This work should help us to design interventions aimed at optimising body composition in childhood and later adulthood and thus improve the health of future generations." 4
1. http://press.endocrine.org/doi/abs/10.1210/jc.2012-3275
2. http://www.sciencedaily.com/releases/2012/12/121210112132.htm
3. http://press.endocrine.org/doi/abs/10.1210/jc.2013-3241?journalCode=jcem
4. http://www.southampton.ac.uk/mediacentre/news/2014/jan/14_01.shtml#.UtdlSPQW2I9