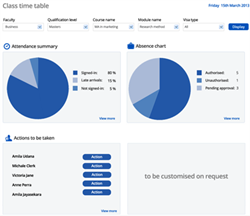 London, UK (PRWEB UK) 22 January 2014
A committee of peers is to investigate whether the UK's immigration policies send "unwelcoming messages" to non-European Union students, damaging universities' international performance. Read more here.
The House of Lords Science and Technology Committee inquiry will look at whether immigration laws are preventing international students from choosing to study in the UK, and whether immigration rules have been communicated effectively. They will also look into the issue of routes into work for non-EU students.
The enquiry will focus on STEM (science, technology, engineering and maths) subjects, and the committee is asking for written evidence on the issue from today until 20 February.
They are seeking recent data on student migration and the number of international STEM students at UK universities, as well as evidence as to whether methods of data collection and analysis have improved.
The announcement comes on the same day that new figures from the Higher Education Statistics Agency showed the number of non-EU students at UK universities fell by 1 per cent last year, the first such decline ever recorded.
Universities have to comply with UKBA requirements for Tier 4 licences for overseas students and a key part of that compliance is ensuring the use of appropriate systems for evidencing Student Attendance and Engagement.
The majority of universities currently operate highly labour intensive systems using registers and spreadsheets to capture, collate and report on the necessary data. This is expensive, prone to error and invariably takes too long to highlight issues of individual student attendance for staff to make any effective interventions.
A good Attendance Management Policy supported by a good Student Attendance Management System can deliver the following benefits to Students and their institution:

Improved Student Retention
Improved Student Attendance and engagement
Improved communications with students and staff
Reductions in operational costs
Improved staff morale
Improved student attainment
Health & Safety, Duty of Care
Improved student retention
Improved revenues
Improved institutional reputation
Increased demand from new students
Tier 4 Compliance
BQuSAMS (Student Attendance Management System) ensures that users can easily implement their Student Attendance Policy, helping to improve attendance and engagement, improving the student experience and compliance with Tier 4 licence obligations in an efficient and cost effective manner.
BQuSAMS are happy to discuss individual organisational needs and to match a system in both functionality and cost to our customer's needs. You can reach them on info(at)bqutms(dot)com or by web on http://www.bqutms.com/overview.html