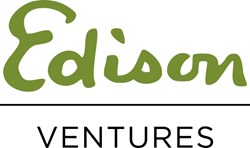 I appreciated the entire Edison team and their significant contribution to the company and to me personally.
Lawrenceville, NJ (PRWEB) January 17, 2014
Edison Ventures announced that IBM acquired Fiberlink, based in Blue Bell, PA.
Fiberlink's MaaS360 cloud-based platform enables organizations to share, secure and manage information for smartphone, tablet, laptops and other mobile device users. According to IBM, "Fiberlink's MaaS360 offering expands IBM MobileFirst solutions with new cloud-based capabilities to deliver a comprehensive mobile management and security solution for global organizations of all sizes. This acquisition supports IBM's expanding vision for enterprise mobility management, which encompasses secure transactions between businesses, partners and customers."
Jim Sheward, Fiberlink co-founder and former CEO, commented, "In addition to a wicked wit, Ross Martinson provided a valuable blend of principled pragmatism, patience and wisdom. I appreciated the entire Edison team and their significant contribution to the company and to me personally."
Edison Partner Ross Martinson said, "The Fiberlink management team has been a delight in executing as superior managers and thinking like directors. Management anticipated a fast-moving mobile industry to generate excellent strategic and operating performance."
"We are grateful to Jim and the entire Fiberlink management team who combined domain expertise and consistent execution to build a market leader", commented Chris Sugden Edison Managing Partner.
Edison invested and guided more than 175 private companies, including 45 Enterprise companies. Noteworthy exits include Assessment Systems, Axent, InSoft, Marcam and VirtualEdge. Current Enterprise portfolio companies include Billtrust, Kemp Technologies, MotionSoft, NSi, Operative and VFA. Among 45 Pennsylvania private companies, investment successes include E-Transport, Liberty Technology, Neutronics, Nobel Education, SubMicron, Thermacore and TrueCommerce.
About Edison Ventures
Established in 1986, Edison partners with entrepreneurs, service providers and other financing sources to build successful companies. Edison provides capital and value-added services to late stage ($5 to 20 million revenue), information technology businesses. Initial investments range from $5 to 10 million. Edison typically serves as sole or lead investor. In addition to providing expansion capital, Edison funds management buyouts, recapitalizations, spinouts and secondary stock purchases.
Edison's investment professionals are based in Lawrenceville, NJ, New York, NY, McLean, VA, Needham, MA, and Cleveland, OH. Industry specialties include Healthcare IT, Financial Technology, Interactive Marketing & eCommerce and Enterprise 2.0. Edison's successes include Best Software, Dendrite, Gain Capital, Liberty Tax, Mathsoft, Neat, Tangoe, Visual Networks, Vocus and many other information technology leaders, which have a combined market value exceeding $5 billion. Edison Ventures currently manages over $700 million and is actively making new investments. For more information on Edison Ventures, please visit http://www.edisonventures.com and follow us on Twitter @edisonventure.
About IBM MobileFirst
As the first new technology platform for business to emerge since the World Wide Web, mobile computing represents one of the greatest opportunities for organizations to expand their business. Based on nearly 1,000 customer engagements, more than 10 mobile-related acquisitions in the last four years, a team of thousands of mobile experts and 270 patents in wireless innovations, IBM MobileFirst provides the key elements of an application and data platform with the management, security and analytics capabilities needed for the enterprise. To learn more about IBM MobileFirst solutions visit the press kit or http://www.ibm.com/mobilefirst. Follow @ibmmobile on Twitter, and see IBM MobileFirst on YouTube, Tumblr and Facebook.
To learn more about IBM security solutions, visit: http://www.ibm.com/security
To learn more about IBM Cloud and Smarter Infrastructure solutions, visit: http://ibm.co/cloudsi
About Fiberlink
MaaS360 by Fiberlink is the trusted enterprise mobility management solution to customers worldwide -- from Fortune 500 companies to small businesses. We make working in a mobile world simple and safe by delivering comprehensive mobile security and management for applications, documents, email and devices. Instantly accessible from the web, MaaS360 is easy to use and maintain and provides the flexibility organizations need to fully embrace mobility in every aspect of their business. Backed by the most responsive support in the industry, we put our customers first by providing them with the best user experience for IT and employees. Fiberlink is headquartered in Blue Bell, Pennsylvania. To learn more, go to http://www.maas360.com.