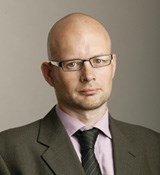 We believe these measures are unlawful as well as immoral and have written to the Home Office making it clear that we will bring a legal challenge unless these incentives are withdrawn.
London, UK (PRWEB UK) 17 January 2014
James Packer, Public Law Director & Solicitor at the Legal 500 recommended law firm, Duncan Lewis Solicitors criticized the Home Office's incentive scheme of awarding officers that win asylum appeals shopping vouchers to the value of £23 or £50.
"Official Guidance" obtained by The Guardian published on 14/01/2013 stated;
"Official guidance obtained by The Guardian shows that immigration staff have been set a target of winning 70% of tribunal cases in which asylum seekers are appealing against government decisions that they should leave the UK"
"The officers are also incentivised by Home Office reward schemes involving gift vouchers, cash bonuses and extra holidays, according to information received under the freedom of information laws".
Furthermore, information obtained by the Guardian confirmed that "high-street vouchers for £25 and £50 were handed out to "recognise positive performance over a short period of time", including when officers "exceed their case work targets for a month".
James Packer, who specialises in claims involving immigration and civil liberties cases stated in the same article,
"The Home Office expects its officials to win a specific number of appeals and can reward them if they exceed their 'target'. This is a clear incentive to bad practices. I am especially dismayed to discover that a mandatory success rate of 70% applies in asylum appeals where people's lives are at stake."
The disclosures regarding the incentives came after, according to The Guardian, "Duncan Lewis wrote to the Home Office protesting at long delays in handling the some asylum-seeker cases."
It was stated that, "The firm believes some cases with strong grounds for appeal are being withdrawn by the Home Office on the day of the tribunal because officials fear they will lose and risk failing to meet their target of winning 70% of cases."
This allegation was rejected by the Home Office, which said that "officers did not prioritise cases depending on the likelihood of success".
James Packer is Public Law Director & Solicitor at legal aid firm Duncan Lewis and specialises in claims involving immigration and civil liberties cases.
About Duncan Lewis
Duncan Lewis, established in 1998, is the largest civil legal aid practice in the UK and one of the country's fastest growing firms of solicitors, serving both corporate entities and private individuals from offices across London and throughout the UK. A recommended leading law firm by Law Society Lexcel, Legal 500; Duncan Lewis employs over 500 members of staff and was the first law firm to achieve the Investors in People Gold Quality Standard Mark in 2009. Representing over 25,000 clients per year, the company has an excellent reputation in the Administrative Court, High Court and Court of Appeal in the Immigration, Public law and Family/Child Care jurisdictions.
Established areas of law are: business immigration, child care, civil liberties, clinical negligence, community care, crime and fraud, dispute resolution, debt and insolvency, employment, family and divorce, housing, asylum and immigration, litigation, mental health, personal injury, prison law, professional negligence, public law and administrative law, regulatory matters and welfare benefits.