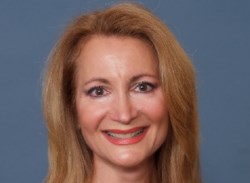 Vision coaching is successful because it works from the soul.
Delray Beach, FL (PRWEB) January 19, 2014
After Spirit Medium Laura lost her self-made millionaire status, she had to take a long look at the Law of Attraction for Money and her use of the Vision Board.
After discovering a revolutionary missing component, Laura was able to increase her own income by 400% in 4 months by following a series of steps she later extracted into the Vision Coaching Program for Monetary Success.
These steps are a significant improvement over the Law of Attraction for Money and simple use of the Vision Board. One major reason is that The Vision Program for Monetary Success works at a soul level versus the superficial level of the ego.
Laura works with clients at a psychic level to discover and eradicate hidden karmic blocks, awaken the soul's purpose for this life time, vision this purpose into reality, then follow the intuitive flow of events that stem from the first three steps.
This program can help individuals achieve their dreams if they apply themselves. Some success stories include:
1. A homeless person finding permanent housing and reinstating her career as a massage therapist.
2. A corporate sales person realizing an $18,000 raise within six weeks' time.
3. A physician attracting a potential soul mate and
4. A "people pleaser" obtaining a sense of inner peace, self-definition and new confidence.
Time to complete the Vision Coaching is approximately 3 to 4 hours of private sessions. There is an optional video version of the program available to support the process or to use separately in a self-paced fashion.
What: Vision Coaching for Monetary Success
When: Schedule an appointment with Laura
Where: http://SpiritMediumLaura.com
About Spirit Medium Laura
Laura Mendelsohn has been selected for the upcoming "100 Top Psychics & Astrologers in America," 2014 book. She has been talking to spirit for over 30 years, has authored 5 books and The Vision Coaching program. She has been highlighted in the media, filmed for TV and is host of The Virtual Seance, an Internet Radio & TV Show, providing LIVE, REAL & RAW Spirit Connections and Education, Mondays, 8 p.m. ET.
For more information:
Contact: Laura Mendelsohn
Phone: (954) 465-7338
Web: http://www.SpiritMediumLaura.com