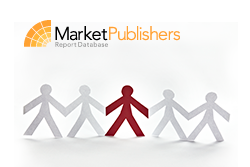 London, UK (PRWEB) January 17, 2014
Globally, the wireless network infrastructure market is presently in a transition phase as mobile operators aim for meeting growing mobile traffic demands amid the global economic turbulence. In 2014, the 2G, 3G and 4G wireless network infrastructure sector is poised to generate USD 52 billion in revenue – the same as it did in 2013. Nonetheless, the market is forecast to shrink through to 2020, recording a 2% CAGR and ultimately dropping to USD 47 billion by the end of the forecast period.
Still, as key network investments and the new wave of 4G LTE macrocell radio access network are not likely to compensate for a fall in 2G, 3G and WiMAX equipment sales, wireless operators intend to considerably boost investments in the developing HetNet field. Small cells, distributed antenna systems, carrier WiFi and cloud RAN infrastructure investments are set to account for a USD 42 billion HetNet universe by end-2020.
New market research report bundle "The 2G, 3G and 4G Wireless Network Infrastructure Market: 2014 – 2020 – with an Evaluation of WiFi and WiMAX" worked out by Signals and Systems Telecom has been recently published by Market Publishers Ltd.
Report Package Details:
Title: The 2G, 3G and 4G Wireless Network Infrastructure Market: 2014 – 2020 – with an Evaluation of WiFi and WiMAX
Published: January, 2014
Pages: 842
Price: US$ 3,500.00
http://marketpublishers.com/report/wireless_technology/3g-4g/2g-3g-n-4g-wireless-network-infrastructure-market-2014-2020-with-an-evaluation-of-wifi-n-wimax.html
The report package comprises two research reports covering the traditional 2G, 3G and 4G wireless network infrastructure marketplace, and the evolving HetNet and mobile backhaul marketplaces. The package presents a top-to-bottom look into the major market drivers as well as risks & barriers, mobile network CapEx commitments by region, and vendors' core strategies. Additionally, unit shipment and revenue forecasts are provided for the wireless network infrastructure, WiFi offload, small cell, DAS, cloud RAN and mobile backhaul markets through to 2020 the world over as well as across various separate regions.
Historical figures and vendor shares are given for the period starting from 2010 and ending 2013.
Key report package topics include but are not limited to:

Top-to-bottom look at market dynamics.
Review of wireless infrastructure supply & demand and key vendors' strategies.
Market assessment and forecasting for 9 submarkets and their subcategories – macrocell RAN, mobile core, RRH, DAS, carrier WiFi, small cell RAN, cloud RAN, small cell backhaul, and macrocell backhaul.
Transcripts of interviews with Ericsson and NSN.
Mobile network CapEx commitments region-wise.
Mobile subscriptions, service revenues and traffic projections by region and technology.
Analysis of 5G technology, initiatives and R&D commitments.
Small cell, carrier WiFi, cloud RAN, DAS, mobile CDNs and HetNet architecture and technology.
Market drivers and major benefits of small cells and carrier WiFi.
Restraints and drivers of the growth in the small cells and carrier WiFi sector.
Small cell and carrier WiFi – industry roadmap (2010-2020); value chain review; deployment models; overview of vendors and their acquisitions.
Review of the small cell backhaul technology alongside the hottest related issues.
Case studies of SCaaS, small cells and carrier WiFi deployments.
Coverage of SON technology.
Profiles and market positioning assessment for the HetNet market payers.
Industry revenue forecasts by submarkets.
Reports Included into the Package:
The Wireless Network Infrastructure Bible: 2014 – 2020 - Macrocell RAN, Small Cells, RRH, DAS, Cloud RAN, Carrier WiFi, Mobile Core & Backhaul
The HetNet Bible (Small Cells and Carrier WiFi) - Opportunities, Challenges, Strategies and Forecasts: 2013 – 2020 – With an Evaluation of DAS & Cloud RAN
More new report packages and separate reports by the publisher can be found at Signals and Systems Telecom page.