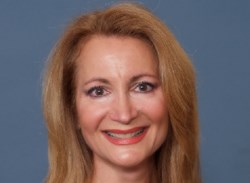 Be LOVE Attract LOVE Coaching Is Successful Because It Works From the Soul
Delray Beach, FL (PRWEB) January 19, 2014
After Spirit Medium Laura lost her "soulmate" relationship, she had to take a long look at her use of the Laws of Attraction.
After discovering a revolutionary missing component, Laura was able to improve her own success in relationships 100% by following a series of steps she later extracted into the Attract Your Soulmate Coaching Program.
These steps are a significant improvement over the Laws of Attraction for love. One major reason this Coaching Program is a success is because it works at a spiritual level versus the fearful level of the ego.
Immersed in the steps of this program, Laura works with spirit guides to reveal and heal the following.
1. Love Yourself. Discover how to value who you are, your needs, your deepest desires, qualities and worth. This step reveals who you are at a fundamental spiritual level.
2. Open When Valued. Learn how to give of yourself correctly, only after value has mutually been established by yourself and the other person.
3. Vibrate Peace Versus Drama. Spirit will reveal how to hold the space of "self-love" remaining centered and balanced when conflict arises.
4. Embrace Conflict. Discover in gratitude the part of conflict to which you are addicted to heal into healthy, happy relationships.
Time to complete this coaching program is approximately 3 to 4 hours of private sessions.
What: Attract Your Soulmate Coaching Program
When: Schedule an appointment with Laura
Where: http://SpiritMediumLaura.com
About Spirit Medium Laura
Laura Mendelsohn has been selected for the upcoming "100 Top Psychics & Astrologers in America," 2014 book. She has been talking to spirit for over 30 years, has authored 5 books and several spiritual coaching programs. She has been highlighted in the media, filmed for TV and is host of The Virtual Seance, an Internet Radio & TV Show, providing LIVE, REAL & RAW Spirit Connections and Education, Mondays, 8 p.m. ET.
For more information:
Contact: Laura Mendelsohn
Phone: (954) 465-7338
Web: http://www.SpiritMediumLaura.com