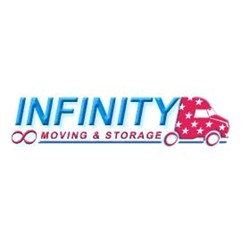 When you choose a moving company, you are handing over a lot of trust. It's really important to investigate a company before you trust them to move your personal belongings
New York,NY (PRWEB) January 21, 2014
The Federal Motor Carrier Safety Administration received more than 3,100 complaints from consumers about household goods movers in 2012, and New York was one of the ten cities with the highest number of complaints. According to a 2013 news release from the U.S. Department of Transportation, the most common consumer complaints involved deceptive practices, items being held hostage, lost and damaged goods, shipping delays and unauthorized movers. In November, the FMCSA shut down five moving companies in just one week.
"When you choose a moving company, you are handing over a lot of trust. It's really important to investigate a company before you trust them to move your personal belongings," said John King, the spokesperson for Infinity Moving & Storage. Infinity Moving & Storage, which is not one of the companies being investigated by the FMCSA, and has been in the New York City moving business for more than 15 years.
The five moving companies located in Florida, South Carolina and Maryland that were shut down last November were reported for holding customers' items hostage. The companies also failed to turn over records during the investigation.
The FMCSA established a Moving Fraud Task Force in 2012. The MFTF is responsible for investigating moving companies that have received multiple complaints.
Consumers can report unsafe or unlawful moving companies to FMCSA by calling the national complaint hotline at 1-888 DOT-SAFT or by visiting the online database at http://nccdb.fmcsa.dot.gov.
For more information on how to spot red flags when choosing a moving company, visit Infinity Moving & Storage's website at http://www.infinitymoving.com.
About Infinity Moving & Storage
Infinity Moving & Storage is a family-owned and operated New York City moving company, which provides a range of quality moving, packing and storage services at competitive prices. For more information about the company and to receive a free quote, please visit http://www.infinitymoving.com.