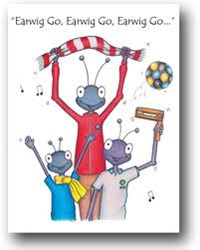 The future of education is looking good.
(PRWEB UK) 21 January 2014
Investors were quick to recognise the enormous potential in the unique Earwig software and with investments still rolling in, Earwig will soon have to turn investors away.
The current total of £167,000 for 14% of the company was raised through Crowdcube.com, the website made famous by Hugh Fearnley-Whittingstall and Kevin McCloud, who have both successfully raised money in this way for their own ventures.
Since teachers are the ones who will really understand the value of this technology Earwig chose crowdfunding specifically to attract small investments from educators and school staff, so that the future of schools can be determined by educators themselves.
The unique Earwig Academic system was created by educators to solve the problem of providing 'evidence of achievement' for Ofsted in schools. Earwig provides a visual timeline for each child, covering their entire school career. It also provides timelines for every teacher, every class, every subject or key stage and every group. Parents can log in to see their child's timeline, the school blog and newsletters.The business generates revenue by selling the photos and videos to parents and sharing this income with the school. Just call 0333 6666 166 or email info(at)earwigacademic(dot)com
Links:
http://www.crowdcube.com/investment/earwig-academic-reporting-13964
http://www.earwigacademic.com/