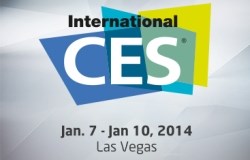 While CES is one of the largest and most high-profile trade shows in the world, its beginnings were decidedly more humble
(PRWEB) January 17, 2014
While CES is one of the largest and most high-profile trade shows in the world, its beginnings were decidedly more humble. The first Consumer Electronics Show kicked off in New York City in 1967, and began as an offshoot of the Chicago Music Show. With slightly more than 15,000 in attendance, CES 1967 was a little more than one-tenth the size of today's technology trade show behemoth.
Not every product — or even most products — at CES turn out to be winners, let alone technology classics. The Palm Pre smartphone was the apple of the tech world's eye at CES 2009, but failed to catch on with the public. At CES 2012, ultra-books were the toast of the tech media. Now they're just toast, from a market share perspective. The history of CES is full of products that generated a tsunami of hype, before drowning in unmet expectations. Technology entrepreneur Jason Hope says this year's event is no different. "The history of CES is full of amazing, world-changing products. But it's also full of hype and unfulfilled promise. Some of the tech crowd's prized products have ultimately failed to meet commercial expectations, so it's best to temper expectations."
To read more please visit http://www.softwaregold.net/softreview/2014/01/high-tech-successes-failures-and-flameouts/.