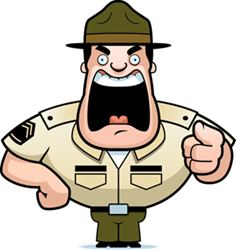 I want to share my experiences with others, in order to help those that deserve compensation for their injuries.
Fort Lauderdale, Florida (PRWEB) April 30, 2014
Florida Lawyer, Sam Coffey was a presenter at the Legal Learning Series Personal Injury Boot Camp. Mr. Coffey is a Ft. Lauderdale Injury Lawyer who devotes time and effort to represent individuals and families injured due to the negligence of others and seeking compensation for their losses. At the Boot Camp he spoke extensively on personal injury law, professionalism and how to be best prepare a a case for trial.
Fort Lauderdale Personal Injury Lawyer , Sam Coffey discussed how to effectively screen a case for liability and damages. He explained issue spotting, claims, parties and defenses. His lecture also focused on how to prepare a comprehensive demand package during litigation. In his lecture Sam Coffey extensively covered the pleading phase and the discovery phase. Topics covered causes of action, affirmative defenses, interrogatories, request for production, requests for admission, depositions of fact witnesses, and more. At the conference Fort Lauderdale Injury Attorney Sam Coffey taught people how to effectively prepare for and present their case at mediation. He also taught negotiation strategies and emphasized the importance of professionalism and civility in litigation today.
Ft. Lauderdale injury attorney, Sam Coffey is an experienced trial lawyer of the firm Abramowitz, Pomerantz & Coffey, PA. Mr. Coffey works extensively in areas relating to general negligence. He represents victims in cases of personal injury, catastrophic injuries, harmful and defective products, defective drugs, negligent drivers, slip and falls, and dangerous conditions. Sam Coffey's accolades include being on the Bar Register of Preeminent Lawyers and he is AV-rated by Martindale-Hubbell. He is a member of ABOTA, the American Board of Trial Advocates and he is included within Super Lawyers Magazine for 2012 and 2013. This honor is bestowed on the top 5% of attorneys practicing law in the local community. Mr. Coffey received his law degree from the established and respected University of Miami Law School. Mr. Coffey's other accomplishments include being a prominent member of the Broward County Bar Association, the Broward County Justice Association, an EAGLE member of the Florida Justice Association and The Florida Bar.
About the Firm, Abramowitz, Pomerantz and Coffey, P.A.
Abramowitz, Pomerantz and Coffey, P.A. is a leading firm for personal injury representation in Ft. Lauderdale and the Broward County. For over 25 years, Florida Injury Lawyers have been committed to their clients and are relentless in pursuing compensation for medical bills, lost wages, pain and suffering. They specialize in cases dealing with wrongful death, product liability, premises liability, auto accidents, medical malpractice, and any other cases where personal injuries are involved. The attorneys of Abramowitz, Pomerantz and Coffey, P.A. have litigated many high profile and precedent setting cases involving numerous multimillion dollar settlements and verdicts in their clients favor.