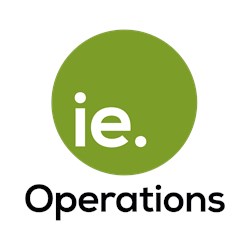 Speakers will present real life case studies, exploring delegate concerns and answering their queries, enabling attendees to apply ideas learned in their own organisation.
Las Vegas, NV (PRWEB UK) 21 January 2014
Integrated Business Planning is difficult to implement successfully in many industries, particularly for businesses on a growth curve. So how do you make it stick, while also delivering results and value? The Integrated Business Planning Summit takes real problems and finds practical solutions to daily issues your business may face. Learn from world-renowned speakers from outstanding companies such as John Lewis, LEGO, T-Mobile, Dairy Crest, Made in Mind, United Utilities, Philips & many more.
Key takeaways and topics covered in the summit will include:

Evaluations of how business forecasting, demand planning and S&OP operate on a global basis in mature and emerging markets.
How Integrated Business Planning can provide an integrated planning platform across marketing, operations and finance functions.
The best practice processes Fortune 500 companies use: How to identify and implement the newest technologies and design the best organizational approach to connect the planning process across an enterprise.
Understanding the importance of change management; how to develop and link strategic, operational and financial planning.
The Summit is a two-day event offering unparalleled networking opportunities; these quality connections will help to drive success in competitive markets. In addition, the format of the summit is designed to help develop, transform and integrate any organization into a new level of maturity.
Industry leaders will align integrated business planning models present in all aspects of company approaches to business, answering questions including:
What are the benefits integrated business planning is delivering?
Why are businesses struggling to get it right?
How are organisations responding to the changes needed?
Can sales, marketing and supply chain be truly aligned? Should they be?
How can you find the right path for your value chain?
"The Integrated Business Planning Summit will discuss current issues within the field. Several speakers will present real life case studies, exploring delegate concerns and answering their queries, enabling attendees to apply ideas learned in their own orgranisations" said Roisin O'Flaherty, International Events Director at Innovation Enterprise.
Don't miss out on the opportunity to network alongside:
Director, National Operations, John Lewis
Director, Operations, LEGO
Director, Demand and Supply Planning, Dairy Crest
Head of Supply Chain, United Utilities
Director, Operations Planning, Yodel / Home Delivery Network
Founder & CEO, Made in Mind
Director, Supply Chain & Operations, Philips
& many more…
They will be joined by industry leaders from across Europe, all getting ahead of the competition by learning about innovative fresh approaches tested and approved by elite Fortune 500 companies.
For a complete list of speakers, agenda, and registration details for the Integrated Business Planning Summit in London, visit http://theinnovationenterprise.com/summits/ibp-london2014#overview
###
About IE. - Innovation Enterprise:
Innovation Enterprise, a CFO Publishing company is an independent business-to-business multi-channel media brand focused on the information needs of Senior Finance, Operations, Planning, Strategy, and Decision Support & Advanced Analytics executives.
Products include IE.Summits, IE.Finance, IE.Analytics, IE.Operations, IE.Strategy, IE.Membership and IE.Insights.
Whether it's delivered online, or in person, everything IE produces reflects the company's unshakeable belief in the power of information to spur innovation.