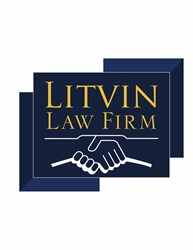 Brooklyn, NY (PRWEB) January 17, 2014
In a discussion held on Wednesday, January 15, 2014 Gennady Litvin, founder of Litvin Law Firm, P.C. revealed that in addition to the typical negative implications of a residential foreclosure, research indicates that foreclosure can have a major health impact on its' victims. In fact, the Huffington Post, an online news source reported late last week on the topic in an article entitled "Heart Attacks, Depression and Suicide: The Toxic Fallout From the Foreclosure Epidemic and a Prevention Strategy That Just Might Work."
It's no secret that a foreclosure epidemic has spread across our nation, and federal assistance programs for homeowners that require voluntary participation by the banks have yielded anemic results at best. "Foreclosure benefits no one except possibly the banks and financial institutions" Mr. Litvin stated. "It's not just the homeowner that suffers; it's the entire neighborhood. When an area gets boarded up, crime goes up in surrounding areas at the same time that cities lose valuable funds through lost property tax revenue. The whole thing creates a vicious cycle that is hard to stop" he added.
One potential solution that has been attempted in the city of Richmond, CA by the mayor and his council is the taking of property by eminent domain. The practice has resulted in opposing actions by several banks including an unsuccessful lawsuit brought on by Wells Fargo Bank, Deutsche Bank AG, and The Bank of New York Mellon (REF - Wells Fargo Bank, National Association, as Trustee, et. al. v. City of Richmond, California and Mortgage Resolution Partners LLC, Case No. CV-13-3663 - U.S. District Court, Northern District of California). "I can't comment on whether eminent domain is a good solution or not; but I can comment on the fact that greedy bankers got the country into this mess and they should have been held responsible to help resolve the crisis" Mr. Litvin said.
For more information on foreclosure, contact Litvin Law Firm at http://www.litvinlaw.com.