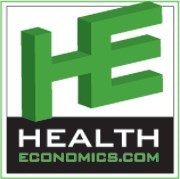 Pharmaceutical pricing strategies are getting more public exposure and greater push-back as the ceiling gets higher. ~Dr. Patti Peeples, CEO and Founder, HealthEconomics.Com
Ponte Vedra Beach, Florida (PRWEB) January 17, 2014
Pharmaceutical pricing strategies were explored in the January 13, 2014 HealthEconomics.Com Newsletter, based on an MIT Technology Review article "A Tale of Two Drugs", contrasting the price of a drug for cystic fibrosis ($24,500/month) with a colorectal cancer treatment ($11,000/month). The value conferred by the drug to the patient in terms of health improvement and quality of life differed between the two drugs, as did the competitive arena in which it was launched. Dr. Patti Peeples, CEO and Founder of HealthEconomics.Com said, "this article showcases the challenges in drug pricing when assessing value conferred from oft-competing parties (society, patient, pharmaceutical company, payer, and provider). Orphan indications are often the area where the highest drug prices are experienced, because there are few if any competitors, and thus, what the market will bear has a less tangible meaning than in a commodity-based market."
Another article in the weekly HealthEconomics.Com Newsletter took a look at a comparison of patient-reported outcomes (PRO) label claims granted by Food and Drug Administration (FDA) compared with the European Medicines Agency (EMA). According to the original article by DeMuro et al., PRO claims were more likely to be granted by EMA than FDA (47% vs 19% of products approved during 2006-2010 with PRO label claims). FDA was more likely to approve PRO claims focusing on symptoms, while EMA granted PRO claims focusing on health-related quality of life and functioning.
Lastly, the HealthEconomics.Com January 13, 2013 Newsletter explored a blog posting by David Cundiff, MD on KevinMD.Com calling for a retraction of the long-awaited Joint National Committee on Prevention, Detection, Evaluation, and Treatment of High Blood Pressure-8 (JNC-8) guidelines in the Journal of the American Medical Association (JAMA) on December 18, 2013. These newly published JNC-8 guidelines have not been endorsed by other major organizations such as the National Heart, Lung, and Blood Institute, the American Heart Association, or the American College of Cardiology. Dr. Cardiff submits the guidelines are not evidence-based and hypothesizes that they may harm patients both medically and financially. The impact of the publication, adoption, and dissemination of such guidelines may have notable clinical, economic, and health-related quality of life impact to patients, payers, and society.
About HealthEconomics.Com (http://www.healtheconomics.com): HealthEconomics.Com is the global authority in healthcare value and market access. Each day, HealthEconomics.Com compiles the latest news, policy updates, resources, conferences, and jobs for life sciences professionals involved in health economics, outcomes research, market access, pricing, and reimbursement. A trusted resource, HealthEconomics.Com's comprehensive content is carefully selected by a discerning health economist editor, making it the most visited website for healthcare value and market access in the industry, with visitors encompassing all corners of the globe.
News Media interested in receiving the most current information on healthcare value and market access may obtain a free subscription to HealthEconomics.Com by visiting the site or by clicking on the following link: Subscribe to HealthEconomics.Com Newsletter.