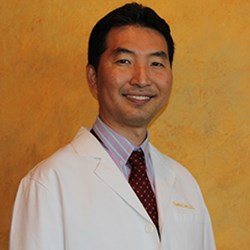 Choose Chiropractic Care and Acupuncture in Grapevine, TX
(PRWEB) January 20, 2014
Grapevine, TX Chiropractor Tahoe Lee of the Chiro & Acupuncture Clinic has recently announced the release of a new website for his practice. This website was built in conjunction with Inception Chiropractic Websites in order to raise awareness.
There are around sixty thousand chiropractors, and close to eighteen thousand acupuncturists in the United States today. Today we know that approximately eight percent of the population uses chiropractic care, while around six percent use acupuncture. Most practitioners feel that with more education the numbers using these services would significantly increase.
When contacted Grapevine Chiropractor Taeho Lee said, "Acupuncture and chiropractic care have been a part of my life for a long time. In the country in which I grew up, oriental medicine is very popular. By working with the meridians in the body, chiropractic and acupuncture can produce tremendous results. Now, it needs to be said that I am not healing anyone of anything. My goal is to work with the body so that it can do the healing on its own."
Doctor Lee went on to say, "The unfortunate thing in the United States is that most of the population has not been exposed to chiropractic care or acupuncture. The majority of people have formed some opinion of them based on comments they have heard from friends and family members, but very few people have a true understanding. Our hope is that our new website starts to bridge that gap."
Doctor Mike Hamilton from Inception Chiropractic Websites also added, "At Inception we believe that chiropractic care and acupuncture should be utilized by far more people. The reason that's not happening today is that individual practices like Doctor Lee's can't spend tens of thousands of dollars each month on educational advertising."
Doctor Hamilton went on to say, "The websites we build help doctors to reach out the public in an affordable way. We are selective in trying to find doctors that we feel fit with our mission to reach as many patients as possible. Not everyone will choose this form of healthcare, but we feel that they should at least have the information to make a sound choice with."
Doctor Lee and his team at the Chiro & Acupuncture Clinic are happy to help patients that have questions. For more information about their office please visit their website at: http://www.chiroacup.com.