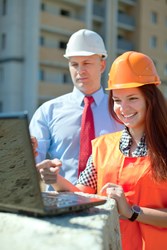 This is a great opportunity for students that are planning a career in architectural design or site planning.
Vancouver, BC (PRWEB) January 20, 2014
Reliance Foundry Co. Ltd., North America's premier supplier of bollards, bike racks, and custom castings, is proud to introduce a new scholarship program that will help develop future leaders in architectural design and site planning. Through the new "Bollards in My Community" scholarship program, Reliance Foundry is awarding a total of $4,000.00 in funding to students who are enrolled at a post-secondary institution or those who plan to attend one in the fall 2014 semester. The funding will be determined through a competition in which students are asked to submit presentations that describe the functions bollards perform at a site in their community. The presentations can be submitted in a variety of multimedia forms – essays, videos, infographics, slideshows, etc. Reliance Foundry will select the winners based on who most effectively demonstrates the value that bollards bring to a particular site in their community. The competition is open to students of all fields but may be best suited for those who plan to continue their education in the fields of architecture, design, site planning, masonry or metallurgy.
"The development of talent is a core business value at Reliance Foundry," said Brent Done, President and CEO of Reliance Foundry. "We're hoping this new scholarship program will help to empower the students who will one day be responsible for increasing safety and security on our streets."
Bollards play a wide variety of roles on contemporary streetscapes. From architectural highlighting to ram-ram raid prevention, bollards are used in many different ways to increase aesthetic value and safety on roadways and at the fronts of businesses and institutions. In the "Bollards in My Community" competition, Reliance foundry is looking for a presentation that truly demonstrates the value that bollards bring to a real community in either the United States or Canada. The winning submission should introduce the site, explain the bollards' function and explain how the bollards have a positive effect on the chosen site. Bonus points will be awarded to submissions that discuss unique applications and uses. One first prize scholarship of $3000.00 will be awarded to the creator of the winning submission and two runner-up prizes of $500.00 will also be awarded. This contest is open to all students that are currently enrolled at an accredited university, college or technical school and high school seniors planning to attend in the fall 2014 semester. The deadline for submitting essays is June 2, 2014. All submissions will be reviewed by Reliance Foundry's marketing department and the winners will be announced on June 16, 2014.
"This is a great opportunity for students that are planning a career in architectural design or site planning," says Len Cranmore, who heads Reliance Foundry's product design and training team. "Not only will it lessen their financial burden but it will also help them learn about one of the most essential components of modern streetscape design."
Only one submission per student is permitted. Reliance Foundry's Marketing Department will select the winning essays at the discretion of those selected to judge the competition. All rights and ownership are transferred to Reliance Foundry upon submission. Reliance Foundry may publish submitted content in a future blog post but reserves the right to publish any submitted content in any manner that it sees fit. Reliance Foundry scholarship awards will be administered in the form of a cheque, made payable to the winner in the currency (U.S. or Canadian) of the winner's residence. For more information on the "Bollards in my Community" competition, please visit Reliance Foundry's Scholarship Page.
About Reliance Foundry Co. Ltd.
Reliance Foundry has been a trusted supplier of cast metal products since 1925. Specialists in bollard design, production and installation, Reliance Foundry's innovative catalogue also features cutting-edge bike racks and industrial-grade, steel wheels. Reliance Foundry sources cast metal solutions from across the globe to provide competitive prices and conveniently ships to all locations within North America. Reliance Foundry is the proud recipient of the Surrey Board of Trade's Business Excellence Award.