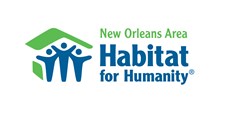 New Orleans, LA/New York, NY (PRWEB) January 19, 2014
The Wines of South Africa (http://www.wosa.us, WOSA) "From BBQ to Braai" tour, which was created to promote a better understanding of South African culture through wine, food and music, will kick off the 2014 national tour in New Orleans. WOSA has partnered with New Orleans Area Habitat for Humanity (NOAHH) to help set the stage for a southern cultural exchange in the form of a South African inspired BBQ. WOSA will donate all proceeds from the event to NOAHH. The event will be held at Falstaff Beer Garden (2600 Gravier Street), February 22, from 2:00pm - 5:00pm. Tickets are available at bbqtobraainola.eventbrite.com for $20.
While in New Orleans, acclaimed South African Chef Hugo Uys and multi‐media artist Xander Ferreira will seek out local chefs, food personalities, farmers and musicians, with the goal of a "cultural" barter between American and South African traditions, replacing the dove and olive tree with a bottle of wine and a "boerewores" roll.
"WOSA established the model of a braai (South African BBQ) integrated with local BBQ cuisine in summer 2013 to introduce Americans, not only to South African wine, but to South African food and culture, in a way they could easily relate to," Annette Badenhorst, US Market Manager for WOSA, "We are proud to team up with New Orleans Habitat for Humanity and bring South Africa to such a culturally divers and vibrant city."
"We are honored to partner with WOSA for this collaborative event," stated Jim Pate, Executive Director for NOAHH. "New Orleans is known as a multi-cultural community and this event will allow locals to experience great food and wine while supporting our work in the community to help eradicate poverty housing."
In 2014, Chef Hugo and Xander will continue to travel across the U.S., hosting 10 braai and wine events in collaboration with locally selected chefs, wine specialists, and musicians. At the same time, they will get to know local produce, recipes, flavors, customs and sounds to create a tapestry of the Americana road-trip: South African style. The culmination of these exchanges results in a large scale, low-cost, ticketed consumer event featuring South African wine, food from Chef Hugo and entertainment from Xander. All proceeds from each event will benefit a local charity
In addition to New Orleans, 2014 destinations will include Aspen, Austin, Portland, Santa Fe and Hawaii. The journey, which is being taped for a PBS special, can be followed through twitter with #bbqtobraai, facebook at facebook.com/wosausa, and YouTube channel Frombbqtobraai.
ABOUT WOSA: Wines of South Africa (WOSA) is the international marketing body of the South African wine industry. WOSA's main mandate is to create, manage and implement marketing activities in the key international markets in order to build awareness, value growth and pave the way for South African wineries abroad.
ABOUT NOAHH: New Orleans Area Habitat for Humanity, an independent affiliate of Habitat for Humanity International, is a 501(c) 3 non-profit organization. NOAHH builds new houses in partnership with sponsors, volunteers, communities, and homeowner families to eliminate poverty housing in the New Orleans area while serving as a catalyst to make decent shelter a matter of conscience and action. Since its inception in 1983 NOAHH has served over 3,300 families. For more information, visit http://www.habitat-nola.org.
For further information and footage of previous tours, please visit: http://www.wosa.us
Tweet Us at @WoSA_USA with #BBQtoBRAAI
###
Press Contact:
Joseph Giumarra
jgiumarra(at)colangelopr(dot)com
1-646-346-1751