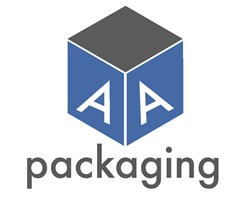 This municipal code has caused a scramble by store owners to meet the requirements for packaging.
Commerce, CA (PRWEB) January 17, 2014
On Jan 1st Colorado's Amendment 64 came into effect, and legal marijuana stores opened for business. Contrary to the views of local critics of the law, chaos and lawlessness were absent from the proceedings as the first customers made their purchases. Jeremy Nixm, a CNN iReporter on the scene, described the scene as "old ladies, hipsters, college kids, blue-collar types, and every other type of person you can imagine. For me it was the realization that there is a large amount of the population that enjoy marijuana!"
Colorado is on the cutting edge of the national legalization movement which includes 20 states with medical marijuana laws. Colorado, along with the State of Washington, are also pushing the envelope by making recreational marijuana legal in regulated quantities for legal adults. Now that the legal battle has been fought and won on the political side, the concern of activists on both sides of the debate has fallen to sales regulation of the budding industry. The Colorado Department of Revenue has imposed restrictions on the sale of marijuana to specific types of medical marijuana containers. The packaging containers for recreational marijuana is required to be opaque and child-resistant as opposed to solely child-resistant as other state laws have enforced.
This municipal code has caused a scramble by store owners to meet the requirements for packaging. A spokesman for A&A Packaging, a supplier of medical supplies from California through vialsondemand.com, says that his company been preparing for this scenario to meet Colorado's boom in demand. "This industry needs to adhere to standards as strict and those of the pharmaceutical community. We offer dispensary supplies including opaque reverse cap vials that are not only effective child safe packaging, but fully compliant with Colorado's new law."
As the new era in Colorado unfolds, some store owners are concerned that the packaging that they are accustomed to selling their product in does not meet regulations, and that the packaging available locally won't meet their needs. The Vials On Demand representative assures them that their supply chain can handle the rising demand, "We have anticipated the demand for these complaint vials and had an ample supply to meet the needs of dispensaries in Colorado and Washington as the new laws take effect. We are very excited about this new industry and proud to provide owners the products they need to meet health and safety requirements."
"Having an established and trusted supplier can make all the difference to a new shop owner." Vialsondemand.com's representative says "We are a company that they can trust to keep them compliant at a price that they can afford." With more states taking a hard look at legalizing marijuana for medical or even recreational use, this dispensary supplies company looks toward a brighter future where marijuana is taken out of back alleys and into legitimate businesses where it belongs.
A&A Packaging is a California-based company that specializes in providing storage containers and dispensary supplies for customers and medical marijuana collectives. For more information on state complaint labeling and packaging, please contact A&A Packaging at (888) 315-2453 or visit their website at http://www.vialsondemand.com.
For more on Colorado's Department of Revenue's Retail Marijuana Code, visit: http://www.colorado.gov/cs/Satellite?blobcol=urldata&blobheader=application/pdf&blobkey=id&blobtable=MungoBlobs&blobwhere=1251883847085&ssbinary=true.