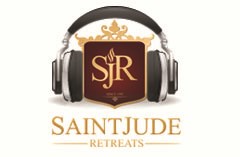 People think they don't need an attorney if they are innocent or have committed a minor violation or misdemeanor; actually those are the times you need one the most.
Amsterdam, NY (PRWEB) January 18, 2014
The Saint Jude Retreats is excited to announce that on Thursday, January 23th 2014, the Saint Jude Retreats Radio Show will have as a guest defense attorney Adam H. Rosenblum, Esq. from the Rosenblum Law Firm, P.C. The topic of the interview will be DWI and drug possession. The radio host, Saint Jude Retreats' Executive Director, Michelle Dunbar is hoping to help people gain better understanding what is DWI, how people can be charged with it, what are the rights a person has in such a situation, how these charges might affect them and their lives, local laws in regards to DWI that might affect individuals and finally, the effectiveness on court mandated treatment programs like AA. "I am really looking forward to my conversation with attorney Rosenblum to discuss DWI and drug possession charges. Many people are not familiar with their rights when detained by police, and they blindly trust that the legal system will protect them. People think they don't need an attorney if they are innocent or have committed a minor violation or misdemeanor; actually those are the times you need one the most," Dunbar comments.
Rosenblum is looking forward to discuss these issues with Dunbar and he share his view on the subject, especially in regards to local legislation, because his firm has offices throughout the Capital region and in the state of New Jersey. His experience in Boies, Schiller & Flexner LLP opened the doors for his successful career before he founded his firm- the Rosenblum Law Firm, P.C. Adam Rosenblum is Albany Law School graduate and specializes in cases of personal injury, medical malpractice litigation, criminal defense, traffic tickets and social security cases. Rosenblum is admitted in courts in the states of New York and New Jersey.
Currently the Saint Jude Retreats program is accepting questions to be answered by the radio show host and guest on Thursday, Jan 23th, 2014. Questions for Adam Rosenblum and Michelle Dunbar can be posted through email or online on the Saint Jude Retreat's social media accounts like Facebook, Twitter and Google +. If the questions are posted anonymously or anonymity is requested, Dunbar will make sure your identity is not revealed during the show. The show will be available to listen on the Saint Jude Retreats BlogTalkRadio Channel as well as the organization's social media profiles on Facebook, Twitter and Google Plus, beginning Tuesday, January 28th, 2014.
About Saint Jude Retreats: Saint Jude Retreats offers an alternative to the traditional 12 step programs like AA, as well as traditional rehabs and treatment centers. Saint Jude Retreats is a non-profit organization that helps individuals change and overcome alcohol and drug abuse and other addictions. Proven to be more effective option in overcoming substance use problems, the Saint Jude Retreats helps individuals find the power to overcome substance use by providing them with a self-empowerment educational experience which inspires them to make better decisions moving forward. The Cognitive Behavioral Education based program is supported by numerous addiction specialists, professors and psychologists in the field and has a proven success rate.