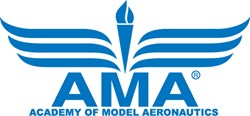 The Academy thanks each of the Alaska team members and the legislature for taking such a methodical and measured approach.
Muncie, IN (PRWEB) January 20, 2014
AMA is pleased to announce the successful partnership and cooperation with the State of Alaska Legislature to address the oversight of unmanned aircraft systems (UAS) through release of an official interim report.
View the official report here.
The Academy, represented by Alaska resident and local elected official, Steve Colligan, joined the legislative task force in early 2013 to provide safe flying guidelines and insight used by the AMA since its inception in 1936. The Legislative Task Force on Unmanned Aircraft Systems (UAS) was formed under House Concurrent Resolution No. 6 to review regulations and guidance regarding UAS, and provide recommendations for a comprehensive state policy for unmanned aircraft. The task force is composed of a state senator, a state legislator, national and international experts in UAS, and representatives of the general aviation community, the University of Alaska-Unmanned Aircraft Systems Program, and the Academy of Model Aeronautics. The new report defines best practices for UAS, including safe practices to protect Alaskan residents, protection of personal privacy rights, and future requirements for safe UAS operations.
"The state of Alaska's proactive and visionary approach to UAS operations has already shown what can happen when everyone works together and all concerns are addressed, from privacy, to public safety, research opportunities, and airspace concerns with a planned and measured test program from the FAA," said Rich Hanson, AMA's director of public relations and government affairs. "This is truly in the spirit and partnership that AMA is all about."
The Academy of Model Aeronautics, a congressionally recognized community-based organization, has continuously worked with legislators at the state and federal levels to protect model aviation from onerous restrictions that would impact a hobby devoted to safety, educational pursuits, and camaraderie between members. "The Academy thanks each of the Alaska team members and the legislature for taking such a methodical and measured approach," said AMA President Bob Brown.
"I am pleased with the outcome of this task force. Through the public process we reduced the proverbial hairball of issues down to the salient points which were then reviewed against existing state laws and policies," Steve Colligan said.
"While addressing the public's concerns, we were also able to address positive aspects of the technology, research, and commercial operations of the future. I believe that this is in line with AMA's core principles of safety and responsible operations, which will create real opportunities for the next generation. I also believe that this comprehensive and practical approach to this new technology had a major influencing factor in University of Alaska being selected as one of the six FAA test ranges. I am very proud of AMA's national proactive efforts with UAS and first-person view rules and look forward to helping out in the future," he added.
The AMA has served as the national organization for model aviation for more than 77 years. During that time, the aeromodeling community has achieved an excellent safety record through adherence to AMA's National Model Aircraft Safety Code and its comprehensive safety program. The efficacy of AMA's community-based safety program was acknowledged by Congress in the FAA Modernization and Reform Act of 2012.
The Academy of Model Aeronautics has been the nation's collective voice for approximately 164,000 modelers in 2,400 clubs in every state and Puerto Rico since 1936. A nonprofit association headquartered in Muncie IN, AMA sanctions more than 2,000 events and competitions each year under the auspices of the National Aeronautic Association.