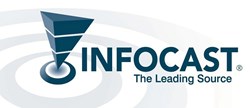 The oil & gas industry is now the top target of cyber attacks, ensure your operations are secure!
Woodland Hills, CA (PRWEB) January 20, 2014
Infocast, the leading business intelligence and networking events producer in the oil and gas industry, has announced the Cyber Security Management for Oil & Gas Summit, scheduled on March 26-27 2014 and will take place in Houston, TX.
New reports indicate that the US energy sector was harder hit by targeted malware than any other industry in 2012 – accounting for fully 41% of the cases reported to the Department of Homeland Security. With attacks becoming increasingly focused, frequent and sophisticated, US oil & gas operations are becoming progressively more vulnerable to cyber-attacks, with the potential to cause disruptions and outages – possibly even disasters – at pipelines, refineries and drilling platforms.
Infocast's Cyber Security Management for Oil & Gas Summit brings together cyber security experts in the oil and gas arena to provide frontline knowledge. Speakers from Marathon Oil Corp., Chevron, Hess Corporation, Enterprise Products, the U.S. Department of Homeland Security, along with many more, will be on-hand to discuss how to successfully achieve and manage more secure systems in a rapidly-changing security environment. Attend to compare notes and get the latest in best practices – essential to ensuring the end to or minimization of attacks and keeping operations running smoothly!
For more information, to register, or to join us as a sponsor, visit the event website at infocastinc.com/cybersecurity or contact Infocast at 818-888-4444.
About Infocast
For over 25 years, Infocast has produced the highest quality events, tailored to the needs of the industries we serve. We intensively research the marketplace, pulling from an extensive network of experts to give you the information and connections to succeed.