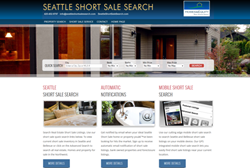 Seattle, Washington (PRWEB) January 21, 2014
Homes & Equity, A local Bellevue Washington real estate group with over 70 agents and brokers, has teamed up with Advantage Legal Group, also in Bellevue, to create a website and a brokerage firm specifically designed for short sale listings in Seattle, the Eastside and Western Washington.
The new website, Seattle short sale search.com, combines years of professional real estate services for buyers and sellers of short sale listings with a licensed real estate attorney firm, Advantage Legal Group to successfully negotiate hundreds of short sales, mortgage mediation and modifications with banks and home lenders.
The majority of real estate professionals dealing with short sales do not have the luxury of a real estate attorney specializing in short sales and foreclosures on hand to negotiate with banks, lenders, buyers and listing agents. Through the new website, buyers can search through hundreds of listings for bank-owned homes, short sale properties, foreclosures and real estate owned (REO) homes and have the satisfaction of a professional real estate attorney and short sale agent to negotiate and manage the entire transaction. The website also offers assistance for homeowners potentially facing foreclosure or short sale status through loan modification, refinance, or a fast short sale closing.
Owner and Attorney Jonathan Smith says, "We want to offer our services for the entire Puget Sound region to allow homeowners and buyers a full service real estate company that not only helps the buyers but sellers as well for short sales and foreclosures in Western Washington".