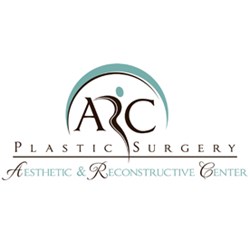 Miami, FL (PRWEB) January 20, 2014
People who experience significant weight loss, which is a great accomplishment by itself, often find that they are stuck with excess skin that was once stretched to accommodate the extra lipid tissue on their body.
A "thigh lift" is a surgical procedure involving the removal of skin from the thighs and resetting the tissues under the skin in order to fix the sagging look that excess weight loss or age produces. While not as common as face lifts, liposuction, or nose jobs, thigh lift procedures can prove invaluable for people who lose a lot of weight and struggle with the leftover skin.
ARC Plastic Surgery announces a new and improved procedure for fixing excess skin on thighs. They have two options for a surgical consultation. Patients can either fly in for their exams, or have a virtual consultation over a video call. Flying in is the best chance for an accurate and fast assessment of surgical candidacy for plastic surgery in Miami, but remote consultations are usually fine. Once a patient has been determined as a candidate for surgery, their surgery date is scheduled the doctor will issue subscriptions. Surgery date(s) are then scheduled, and all necessary tests and lab work are also planned. If flying in for surgery, many of the required tests can be performed by local physicians before arriving in Florida. Recovery usually lasts 7 to 10 days, and an overnight stay at the hospital can be set up by ARC Plastic Surgery if needed.
Dr. Jeremy White, a resident doctor for Arc Plastic Suregry is also specializing in Rhinoplasty (nose correction surgery), which can fix the appearance of a misshapen or large nose. Rhinoplasty is one of the most common, and therefore the most practiced, of "plastic", fast healing surgeries of the century. ARC also does breast procedures, other body procedures (liposuction, abdominoplasty, brachioplasty, gluteoplasty, etc.), and blepharoplasty (eye lift). If you are looking for a cosmetic procedure, ARC probably performs it on request.
Patients looking for a cosmetic surgery in Miami need to look no further with ARC Plastic Surgery, which provides different types of procedures, from rhinoplasty to facelifts, and many more. To determine a person's eligibility for surgery, ARC first provides a consultation in which a doctor will determine their candidacy.
For their patient's convenience, ARC Plastic Surgery have made several options for financing available, which can be found on ARC's website.
For more information, or to schedule a free consultation, call 305-501-2000 or visit arcplasticsurgeons.com.