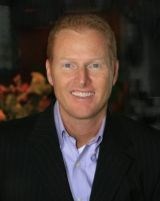 His product knowledge and dedication to excellence makes him an invaluable mentor to new hires at Data Facts, Inc
Memphis TN (PRWEB) January 21, 2014
Data Facts Inc-a nationwide provider of mortgage lending and background screening solutions-recently recognized their top performers at their annual company awards dinner.
This year's theme was "In It 2 Win It" and that couldn't have proven to be truer with a tight race between several seasoned sales representatives. The awards were presented to honorees during a gala banquet on Friday, January 10th at the historic Madison hotel in downtown Memphis. The entire company was present to honor the newly awarded recipients.
Finalists were determined by the most new business in ones' territory. This year's Eagle Award winner was Mr. David Showalter.
Showalter's tenure with Data Facts, Inc began in 2005. With almost 15 years of experience in mortgage lending solutions, Showalter is known for his expertise in customer and client service. "His product knowledge and dedication to excellence makes him an invaluable mentor to new hires at Data Facts, Inc" says Julie Wink, Executive Vice President. "Since joining our team, he has grown his territory by more than 50% and been a great ambassador of honesty, loyalty and ethical behavior."
Showalter attributes his success to hard work, dedication and the ability to fortify client relationships. "Being recognized as the Salesperson of The Year is an honor, especially when I consider the caliber of people that I am in competition against. They keep me focused and fired up to compete on a high level every year" says David Showalter.
Mr. Showalter already has his sights set on his upcoming personal and professional goals for 2014.
About Data Facts, Inc.
Since 1989, Data Facts has provided information you trust and rely on to make sound lending, hiring, and other business decisions. Data Facts' core divisions include, financial lending solutions for mortgage companies and background screening for employment, volunteers and students. We have a reputation for providing premier lending solutions, which enables our customers to close more loans faster and easier than ever.
Data Facts is one of only 2% of background screening companies that have achieved the gold standard of accreditation by the NAPBS. We provide crucial information for a broad variety of business needs. Our top of the line technology delivers information quickly, accurately and securely.
Data Facts has offices located throughout the United States and serves a wide variety of customers within the United States and Internationally. Data Facts is a 100% woman owned, diversified supplier.