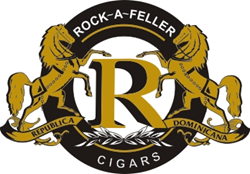 Locust Valley, NY (PRWEB) January 18, 2014
Rock-A-Feller-Cigars announces Private Cigar Dinner and Casino Night at the Mill Creek Tavern.
Don't experience another boring Monday night of weekend leftovers and Cooking Network re-runs. Experience an evening of fine dining and exquisite hand-crafted cigars from Vintage Rockefeller Cigar Group. This Monday evening, January 20th, from 7pm until 11pm, make sure to reserve your spot at Mill Creek Tavern's 'Cigar Dinner and Casino Night' in Bayville, New York! Cost of tickets will include an Open Bar on all premium liquors from 7pm until 9pm, delicious passed Hors D'ouevres, a fantastic buffet of Lobster Risotto, Filet Mignon and more, local Long Island draft beer from the 'Oyster Bay Brewing Company' and 2 Rock-A-Feller Cigars™, recipient of Cigar Aficionado's 'Best Bargain Brand' award for 2 years running and featured in many major cigar-related magazines (compliments of Jeffrey Avo Uvezian, Rock-A-Feller™ brand creator and son of world famous Cigar Icon, Avo Uvezian, creator of the AVO cigar line distributed by Davidoff of Geneva). A fresh-rolled cigar will also be provided per guest, made by Franklin Pichardo, exclusive roller for Rock-A-Feller Cigars™, delivered to you by our Rock-A-Feller cigar girl. And don't forget – Casino style card games and more await you all evening long.
Tickets for this fantastic event can be reserved for $100 (all inclusive) by calling Mill Creek Tavern at 516-443-7351. The event begins at 7pm and seating is quickly running out – don't get caught sitting at home by yourself when you could be out on the town enjoying 'la Dolce Vita'. Call Mill Creek Tavern today to reserve your spot because this event will sell out.
About Rock-A-Feller Cigars:
The inspiration behind the Rock-A-Feller® was to produce a cigar that is an affordable luxury — a quality product accessible to all men and women, regardless of their socio-economic status. Two great names collaborated to make this cigar: A descendent of the Rockefeller family and Jeffrey Avo Uvezian, son of the legendary Avo Uvezian of Avo cigar fame. Together they created a cigar that was inspired by the tradition of American entrepreneurism. The Rock-A-Feller is a symbol of perseverance in the face of adversity, and stands as a testament to the hard work ethic of the Americans whose indomitable spirit pulled us out of the Great Depression. Blended and rolled in the Dominican Republic by men steeped in the culture of making fine hand-rolled cigars, the Rock-A-Feller is the culmination of generations of experience in premium cigars. It is an outstanding smoke, guaranteed to please the palate of even the most distinguished connoisseur, recently called by Cigar Insider a true "wallet-friendly cigar."
480 Forest Avenue
Suite 526
Locust Valley, NY 11560
Tel: 516-472-2651