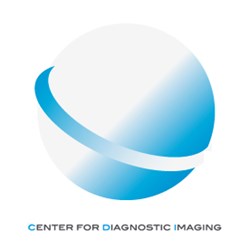 Miami, FL (PRWEB) January 20, 2014
X-Ray imaging is the most widely known and used form of medical imaging in the world. A procedure using x-rays uses a small amount of radioactive energy on a specific area of the body in order to detect an anomaly in the tissue, such as a fracture or mass. The procedure is painless and safe, and takes very little time.
When x-ray imagery first entered contemporary use around the early 1900s, it was one of the greatest medical science breakthroughs in history. They finally allowed medical professionals and scientists to see through the human body without invasive surgery. It also allowed for more accurate treatment of diagnosed ailments, such as bone fractures, which could be re-set more precisely.
The Center for Diagnostic Imaging Miami, or CDI Miami for short, is a MRI scan provider that uses the latest technology and expert radiologists to perform x-ray procedures for qualifying patients. CDI Miami announces new x-ray diagnosis procedures that will improve the old practice of x-rays.
Chest x-rays are most common, which can identify lung problems like cancer or pneumonia. Another common procedure is the abdominal x-ray, which detects intestinal obstructions and sometimes can be used to see abnormalities like tears or blood clots. x-rays can even detect gallstones or kidney stones. One of the only drawbacks to x-ray imaging is that it is not as keen at detecting problems in softer tissues like the brain.
To prepare for an x-ray exam, patients at CDI Miami are told to refrain from wearing metallic jewelry or clothes of any kind, such as hair clips, under wire bras, zippers and buttons. Otherwise, patients can continue to take their regular medications (if any). For some upper GI track examinations, patients will have to swallow a barium solution, which can more accurately show imagery of the small bowel. If undergoing this test, it is best not to eat or drink anything after midnight the morning of the test.
During the examination, patients simply stand or sit still while a technician operates the x-ray equipment. This typically only takes a few minutes. After the examination, a radiologist will interpret the results, giving a diagnosis or suggested treatment for abnormalities, if any.
For in-depth bone or soft tissue scans, CDI also offers full body scan, as well as PET scans, breast ultrasounds, MRI scans, and more.
About CDI Miami: CDI Miami is the Center for Diagnostic Imaging, the premier center for CT scan Miami with locations in South Florida at Aventura, North Miami Beach, and South Dade. For more information and to book a consultation, call toll free on 800-371-0002 or visit cdimiami.com.
Book an appointment from Monday to Friday, 8AM to 5PM. The address is 1380 NE Miami Gardens Drive, Suite 115, North Miami Beach, FL 33179.