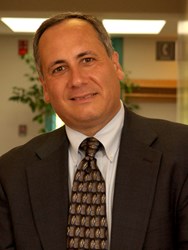 Effective Student Marketing has a unique approach to the marketplace and it provides extraordinary customer service
Andover, MA (PRWEB) January 21, 2014
Effective Student Marketing has tapped John Bonanno as its Executive Vice President, in a move intended to strategically position the company for growth. According to President Andy Kelley, Bonanno will bring a wealth of experience to Effective Student Marketing and its clients.
Bonanno's background is well-suited to both the services offered at Effective Student Marketing and the company's long-term strategies and goals. Prior to joining Effective Student Marketing, John was the President of the Corporate Education Group which provided project, process, management and leadership training and services to corporate professionals. At Boston University, Bonanno held a number of roles including Associate Dean and Chief Executive Officer of BU's Corporate and Professional Programs and several management positions ranging from Administrative Manager for the School of Law, to Assistant Comptroller for General Accounting and Director of Analytical Services.
"Having led a for-profit corporate training organization, and with his background at Boston University, John understands the inner workings of higher and adult education and is also a remarkable strategic thinker," said Kelley. "He shares my passion for the private education sector that we serve and will help us offer our services to a broader base of clients."
Bonanno said that he sees tremendous growth potential for Effective Student Marketing and he intends to leverage that potential by focusing on new client and services development. Additionally, he plans to use his financial acumen to help position the company to take advantage of growth opportunities as they arise. A longtime associate of Kelley, Bonanno said he has enjoyed watching Effective Student Marketing grow from an idea Kelley had when they worked together at Boston University to a successful business with substantial room for continued growth.
"Effective Student Marketing has a unique approach to the marketplace and it provides extraordinary customer service. It already has an exceptional product set," said Bonanno, "and I believe we will be able to offer those outstanding services to even more clients. Going into its tenth year, Effective Student Marketing is uniquely poised to make a real impact in the education industry."
About Effective Student Marketing, Inc:
Effective Student Marketing creates, monitors, and manages online marketing campaigns for higher education institutions. Our team stays on top of the latest tactics and trends and constantly tries out new strategies for clients, to help schools achieve their enrollment goals. In addition to online marketing, Effective Student Marketing offers other services including social media management, search engine marketing, content creation and distribution and reputation management. You can find more information about their services at effectivestudentmarketing.com.