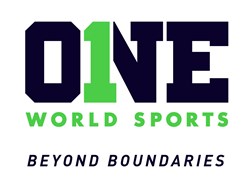 "A.C. Milan is widely recognized as one of the top soccer clubs on the global soccer stage," said Alexander "Sandy" Brown, president and CEO of ONE World Sports.
New York, NY (PRWEB) January 20, 2014
ONE World Sports, which offers coverage of world-class sporting events from around the globe, has secured multi-season, multi-platform and exclusive rights to distribute A.C. Milan TV programming.
The deal with the iconic Italian soccer power involves the A.C. Milan Serie A "match of the week," which will air on ONE World Sports' linear channel and digital properties. Additional highlights and short-from video content from the club will be distributed digitally on broadband and through the "Watch ONE World Sports" app.
The agreement extends through the 2015-2016 Serie A and Champions League seasons. A.C. Milan TV will begin airing on the network's linear channel and across all of its digital properties on Jan. 21.
"A.C. Milan is widely recognized as one of the top soccer clubs on the global soccer stage," said Alexander "Sandy" Brown, president and CEO of ONE World Sports. "By adding this exciting coverage to our programming at ONE World Sports, we continue to make good on our promise to provide world-class sports from around the globe and add to our stable of top-tier soccer."
In Italy, A.C. Milan engenders a passionate nationwide following, and its fan base stretches around the world. Its many successes include 19 UEFA and FIFA recognized titles. The team has finished atop the Serie A in 18 seasons and won the Champions League and predecessor European Cup seven times.
The network will schedule the A.C. Milan match of the week on a delayed basis on Tuesday nights at 10 p.m. ET, following its Bayern Munich TV programming block, creating a five-hour weekly destination for continental European soccer.
The addition of A.C. Milan TV follows the global sports network's similar exclusive "club channel" agreements with Arsenal and Chelsea of the English Premier League and Bayern Munich of the Bundesliga – creating a premier soccer stronghold on the network.
About ONE World Sports
ONE World Sports is a sports network delivered on all platforms, targeting millennials and featuring exclusive world-class sporting events live from around the globe. The network showcases some of the world's best soccer, including Arsenal FC TV, Chelsea FC TV, Bayern Munich FC TV and the New York Cosmos, along with top soccer from Asia and the Pacific Rim, including the FIFA World Cup Qualifiers. The network also exclusively telecasts Japan's legendary team, the Yomiuri Giants, Chinese Basketball Association, OneAsia Golf and the world's best competitions in table tennis and badminton.
A recent study by Frank N. Magid Associates underscores the burgeoning demand for global sports and ONE World Sports programming line-up, especially among the sought-after millennial demographic; 56% of 18- to 34-year-olds overall and 63% of the males in the same age group expressed interest in tuning in to the network.
ONE World Sports is available via DISH Network, Cablevision's Optimum TV, Mediacom Communications and Google Fiber. Free previews of ONE World Sports are available to registered users at http://www.oneworldsports.com/watch.
ONE World Sports is owned and operated by ONE Media Corp., which also owns and operates ONE CONNXT, a global HD/SD broadcast video transport services provider; America ONE Television, a general entertainment and sports broadcast network; and America ONE Sports, a leading provider of live broadband sports.
# # #
For more information on ONE World Sports, contact:
Carl DiOrio
Bob Gold & Associates
p. 310-320-2010
carl(at)bobgoldpr(dot)com