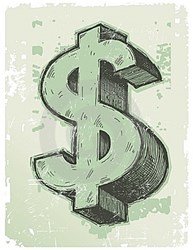 Los Angeles, California (PRWEB) January 19, 2014
24-7 Van Lines – L.A.'s most respected moving service, providing local, cross state, national and international moving services for their valued customers, is pleased to announce a more affordable cheap moving service approach for L.A. residents that are seeking to relocate within the same city with their "Pack it up and we move it for you!" services. This in addition to their already highly popular discount long distance movers promotion which has a special sub-promotion for people moving to Los Angeles from other places.
The moving company retains one of the most modern and largest fleets of bio-diesel powered, GPS equipped trucks with low rolling resistance tires that help reduce fuel usage and curb tire dust output. Since the company often has several trucks that are sitting unused at their large warehouse in Southern California, they are pleased to announce a "Pack it up and we move it for you!" service for L.A. residents – a more affordable, cheap moving service that can enable individuals and families on tighter budgets to afford to use a reliable and convenient, local moving company.
"At 24-7 Van Lines, we understand that moving is not a cheap endeavor by any means," said company spokesperson Mark Tanning. "We ran some numbers and realized that we usually have several trucks from our modern fleet sitting around at any given time. Then we thought: Why not put those trucks into motion by offering better deals for our local customers who are moving within the same city? And that's just what we decided to do."
The "Pack it up and we move it for you!" cheap moving service works like this:
Customers call 24-7 Van Lines and arrange for a pickup date at their home.
Customers ensure that all items they'd like to have moved in the truck are packages and wrapped using their own materials.
24-7 Van Lines sends a truck and a two-man crew on the scheduled day of pickup.
The company will load the truck and transport it to a local destination within 20 miles.
Reduced fees will be offered to the client due to the short nature of the move and the limited labor involved.
Oftentimes, this makes it more affordable and less time consuming than if the customers were to rent a standard moving truck and have to move the items on their own.
About
24-7 Van Lines is premier moving company located in Southern California. They provide local, interstate, national and international moving services for their customers. Currently they are offering a "Pack it up and we move it for you!" cheap moving service for local residents that are moving within 20 miles in the city of Los Angeles. You can learn more by visiting 24-7 Van Lines online.
Press Contact:
Mark Tanning
24-7 Van Lines
323-920-0048