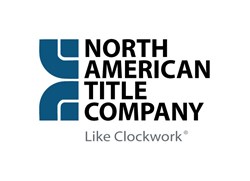 James is a naturally talented and intelligent business development executive who cares for his customers' success.
Baltimore, Md. (PRWEB) January 21, 2014
North American Title Company's (NAT) Mid Atlantic division has added a former California real estate agent and marketing consultant as a business development executive. James G. Kastner has 11 years' experience in the real estate industry, which also includes working for NAT as a business development manager in Northern California.
NAT's Mid Atlantic division includes Virginia, Maryland, Pennsylvania and Washington, D.C.
"James is a naturally talented and intelligent business development executive who cares for his customers' success," said Maria Deligiorgis, Mid Atlantic division president. "His energy and enthusiasm, combined with his commitment to his customers assure unparalleled customer support. NAT is pleased that James has returned to our company to serve the real estate community in the Mid Atlantic region."
Most recently, Kastner was the founder of Intersect Marketing Group, a San Francisco Bay area company providing real estate marketing consulting and support. Handling both online and traditional marketing support, Kastner developed strategies for new home construction collaborations in addition to direct mail, email and social media marketing campaigns and websites on both the brokerage and agent levels.
Previously, he worked as a real estate agent, where his team achieved a top-10 status among all San Francisco agents. From 2005-2007, Kastner was a business development manager for North American Title, where he was awarded the Northern California "Salesperson of the Year."
"After selling my real estate marketing company in San Francisco, I look forward to bringing a wealth of unique and creative ideas to assist agents in growing their business," said Kastner. "I know my expertise will help North American Title grow its market share in Northern Virginia."
His experience also includes managing online investor relations and service in the U.S. Navy as a petty officer second class, where he received two Navy and Marine Corps Achievement Medals for project management and process improvement. Kastner has a bachelor of science degree from the University of San Francisco and is working toward an MBA in marketing from Regis University.
Kastner's office is located at 4530 Walney Road, Suite 201, Chantilly, VA 20151, telephone number (703) 674-0150.
About North American Title (NAT)
With well over 1,000 associates and a vast network of branches from coast to coast, North American Title is among the largest real estate settlement service providers in the United States. Consisting of both agent and underwriter operations, NAT has the resources and stability of a New York Stock Exchange company with over $10.3 billion in assets (fiscal quarter ending Nov. 30, 2012). North American Title's agency network operates nationally under the name North American Title Co. (NATC), and is located in 17 of the fastest-growing states: Arizona, California, Colorado, Delaware, Florida, Illinois, Indiana, Maryland, Minnesota, Nevada, New Jersey, New York, Pennsylvania, Texas, Utah, Virginia and Washington, D.C. Through our relationship with our expanding affiliate network, NATC provides real estate settlement services in all 50 states. With annual gross revenues in fiscal 2012 of approximately $200 million, NAT is among the largest independent title agencies in the United States. NAT is headquartered in Miami, Fla. To learn more, visit http://www.nat.com.