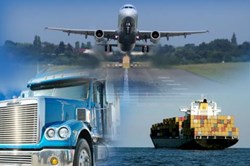 Los Angeles, CA (PRWEB) January 18, 2014
The Commercial Movers, a California based moving service that provides local, state, county and national business moving companies services, is pleased to announce that they are now offering international business moving services for families and businesses. After having proudly served domestic customers for many years, the entity also understands the need for international moving services for both people and businesses.
An estimated half a million or so people relocate either to or from the United States via means of international travel each year, according to the U.S. Census Bureau, which does not provide statistics on how many businesses are relocating in their census. The sheer number of people relocating, however, provides depth to the need for reliable international business moving companies for services such as international relocation; something that few domestically based moving companies offer.
The Commercial Movers is one of the few commercial office movers that hosts its own secure storage facility in Southern California, complete with a streamlined packing and crating system. When considering international moves, cargo ship freighting of the constituents being moved is a necessity. A company that provides moving services needs to have its own secure warehouses, packing and crating services and truck fleet to haul the crated items to the ports for international relocation, all of which is featured at New The Commercial Movers' secure warehouse and storage facility.
"When it comes to international moves, we have a tried and true system in place now that enables us to meet our customers' needs," explained Tom Pinkus, company spokesperson. "Items are securely and safely packaged and transported to our warehouse, where they are packed and crated for freight shipping. We then transport those items to the port and arrange for delivery to the international destination."
About
The Commercial Movers is a respected moving service located in Southern California. Recently they have announced that they will be providing international moving services for businesses and people. Their secure warehouse provides the ideal setting for packing and crating items before transporting them to the port for international delivery. You can learn more about international moving services offered by The Commercial Movers by visiting The Commercial Movers online.
Press Contact:
Tom Pinkus
The Commercial Movers
(424) 238-2070