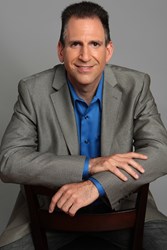 San Francisco, CA (PRWEB) January 20, 2014
Best-selling New York Times, Wall Street Journal, Business Week and USA Today author, Bryan Eisenberg, joins a stellar lineup of speakers at this year's Affiliate Management Days San Francisco 2014 (March 19-20, 2014).
Curious attendees shouldn't delay…
Early bird savings end on January 24, 2014.
On March 19, the best-selling author of Call to Action and Always Be Testing will be giving his keynote to a packed house. Widely regarded as a pioneer in online marketing, Eisenberg will be bringing his unique experiences to bear on the affiliate industry.
"Bryan is one of my personal favorites in digital marketing," said Geno Prussakov, Founder & Chair of AM Days. "He's an incredible speaker – smart, entertaining, and always on target. I can't wait to learn from him at our San Francisco event."
Eisenberg isn't the only outstanding expert in town. In addition to session speakers from companies such as eBay Enterprise, Deluxe Corp, AWeber, and InterContinental Hotels Group, AM Days includes two keynotes from:

To cap it all off, these industry's thought leaders will be joined by a series of super affiliates in the AM Days' panel, Inside the Mind of the Super Affiliate. Attendees will be able to pick the brains of:
Catherine Preisler, Senior Manager of Partner Development at CBS Interactive's Download.com
Siva Kumar, Co-Founder & CEO of TheFind, Inc.
…and other super affiliates
Launched in 2012, AM Days has rapidly grown to become a "must-attend" event for affiliate managers around the globe. Talks and workshops are centered on real-world strategies and cover new developments in affiliate recruitment, fraud detection and prevention, affiliate marketing analytics, conversion optimization, mobile marketing and more. Networking opportunities are an integral part of the agenda.
Early Bird Deadline
Register before January 24 for AM Days in San Francisco, CA (March 19-20, 2014) and save $400.00 off the full price.
View the full agenda and see all the in-depth sessions available.
About Affiliate Management Days
Affiliate Management Days is a professional forum for affiliate managers and marketing executives responsible for their company's affiliate marketing strategy, program management and related operations.
Whether you have an existing affiliate program or you are creating a new initiative, AM Days offers you valuable insights into how other online retailers are successfully implementing and managing their affiliate programs.
AM Days covers topics such as:
Affiliate program management
Affiliate recruitment
Affiliate marketing analytics
Effective affiliate motivation
Affiliate marketing fraud
Types and value of affiliates
Conversion optimization
Compliance policing & enforcement
Solutions to challenges and threats
Legislative questions/issues
Leveraging emerging trends
Mobile affiliate marketing
Offline performance marketing
About Rising Media
Rising Media is a global events producer excelling in Internet and technology-related conferences and exhibitions. Rising Media-produced events include Data Driven Business Week, the eMetrics Summit, Context Conference, Conversion Conference, Predictive Analytics World, Text Analytics World, Affiliate Management Days, Building Business Capability, Social Media Economy Days, Web Effectiveness Conference, Search Marketing Expo, SemTech and Social Gaming Summit in the US, Canada, UK, France, Germany, Sweden, Finland and Australia.