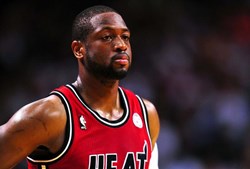 Los Angeles, CA (PRWEB) January 18, 2014
The Miami Heat's Dwyane Wade has suffered from recurring knee pain, and sought relief through platelet-rich plasma (PRP) therapy near the end of last season. Knee injuries like Wade's are among the most common in basketball players and other athletes. PlasmaGenix Affiliated Medical Centers treat sports-related knee injuries, as well as other orthopedic and medical conditions with a proprietary PRP therapy that speeds healing and quickly reduces pain.
"Often people think surgery is the only option to resolve a knee injury," says Dr. John Simmonds, an orthopedic surgeon and the Chief Medical Officer of PlasmaGenix,Inc. "A series of PRP injections can decrease pain, and is often an effective method to increase range of motion and facilitate healing."
PlasmaGenix is a biologics company located in Inglewood, California. Based on more than three decades of clinical experience and research, PlasmaGenix is poised to be a leader in the field of regenerative medicine, which harnesses the body's enormous potential to heal itself.
The mission of PlasmaGenix is to develop regenerative therapeutics derived from a patient's own blood and facilitate access to treatment, particularly in high-risk populations. Its three commercial products, PlasmaNeu, PlasmaGen, and PlasmaPro, have been used to treat those with chronic pain, sports-related injuries, non-healing wounds, debilitating neurological conditions like peripheral neuropathy associated with HIV and diabetes, muscular sclerosis, and Charcot-Marie-Tooth disease. These products have also been used to reduce the incidence of amputations.
The company is dedicated to developing and commercializing additional regenerative therapeutics. To date, PlasmaGenix has successfully treated over 10,000 patients.