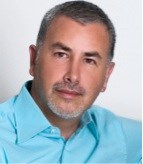 Aventura/Sunny Isles, FL (PRWEB) January 20, 2014
The Haute Design Network welcomes Fede Teran, Fede Design's CEO, as the newest member for 2014. Fede Teran is known for international luxurious and stunning designs and will serve as the network's exclusive member for Aventura/Sunny Isles, FL.
Fede Teran has more than 20 years of experience. His professionalism and willingness to meet the needs of clients and his ability to flawlessly finish projects sets the precedent for other interior designers in the field. Teran creates and offers the unique 'Fede Experience.'
About Haute Design Network
Haute Design Network of Hauteresidence.com selects interior designers that have demonstrated a high level of expertise, professionalism, and accomplishment in their field. This elite circle of leading interior designers is encouraged to expose readers to several elements from past and current design trends as they provide a glimpse into future innovations, while offering both inspiration and exceptional resources for those seeking experienced luxury interior designers and sophisticated interior design firms.
Fede Design, a division of Fede Group, is featured on Haute Design Network's comprehensive website as a distinguished member alongside other leading interior designers from across the country. Network members have the exclusive opportunity to interact with viewers by utilizing the Haute Design Network platform via customized blog posts and unique design features. Visit the Haute Design Network at http://www.hauteresidence.com/design.
About Fede Teran of Fede Design
Fede Teran has been in the architecture and design industry for more than 20 years, designing international projects in Mexico, Venezuela, Bahamas, Costa Rica and in more than 5 cities in the US including Miami, NY, Chicago, LA, San Francisco and Houston. He graduated "summa cum laude" and began teaching design and architecture for more than eight years. His style of design has created a trademark, transforming simple and empty spaces into luxurious and stunning projects while also crafting a sanctuary for his clients every time. Fede never repeats a design. He always offers the latest in design and technology to every single client. Featured in his own TV show, published in more than 10 top design magazines and interviewed by Forbes Magazine, Fede has become one of the design leaders in Miami and Latin America.
For more information about Fede Teran, visit his Haute Residence profile.