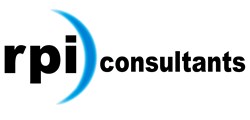 We are impressed by Formatta's data capture capabilities and the versatility of e-form design. The use of Formatta results in a very real and noticeable ROI for those clients that would otherwise rely on custom development for their ImageNow forms
Baltimore, MD (PRWEB) January 21, 2014
RPI Consultants, a Baltimore-headquartered professional services firm known for its business process improvement and Enterprise Content Management (ECM) implementation and integration expertise, announced that it has entered into a partnership with Access, a leading provider of e-forms management software products. RPI now offers Formatta from Access, a paperless and mobile e-forms solution that enables anywhere, anytime data collection and integration into enterprise systems. In addition, RPI can deliver professional services for Formatta products like the ones they already provide for Perceptive Content, Lawson and PeopleSoft, among others.
"We look forward to collaborating with RPI to bring our products to a broader market," said Access President Mark Johnston. "We believe that combining our products with RPI's ERP and ECM system integration expertise is a natural fit and look forward to growing our businesses together."
RPI's experienced consultants offer installation and setup of Formatta products, e-form design and development, and customized system integration with other business applications. RPI's offerings include a custom-developed Lawson connector for Formatta e-form data uploads and expertise with third-party Formatta integrations such as Perceptive TransForm for ImageNow.
"We are impressed by Formatta's data capture capabilities and the versatility of e-form design. The use of Formatta results in a very real and noticeable ROI for those clients that would otherwise rely on custom development for their ImageNow forms," said Geoff Lillienfeld, Practice Manager at RPI Consultants. "The ability to maintain the look and feel of forms gives our clients an advantage in terms of legal structure and user interface particularly in Human Resources and procure-to-pay processes. We are excited to partner with Access to offer Formatta products alongside our professional services."
About Access Formatta
Formatta is an electronic forms management platform from Access that enables the rapid design and publishing of e-forms that transforms any paper-driven process into an electronic, paperless and mobile one. These e-forms allow users in any location from any device, including authorized third parties like partners and customers, to securely and collaboratively capture and verify forms data. Formatta e-forms seamlessly integrate with business applications and content management systems, enabling automatic data updates and document archiving while removing paper, reducing turnaround time, and speeding processes across the enterprise. Learn more at http://www.formatta.com
About RPI Consultants
RPI Consultants was founded as an ERP, document imaging, and workflow design and implementation firm focused on delivering best practices through technology, systems integration, and process redesign. The RPI team includes certified technical and functional experts in Lawson, PeopleSoft, Perceptive Content (formerly ImageNow), Brainware, and Kofax as well as other automation technologies to enhance the procure-to-pay, financial reporting, human resources, and other imaging and business related processes. Learn more at http://www.rpic.com