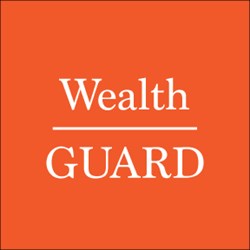 "Our success is guided by solid, qualified input from our advisers. We are so honored to have Neil join this list of notable contributors." WealthGuard founder and CEO, Roger Gershman.
San Francisco, California (PRWEB) January 23, 2014
As Vice President at MSA Investigations, Neil Moran oversees all of MSAI's investigative services. Mr. Moran has over forty years of investigative experience in the private sector and with the Federal Bureau of Investigation (FBI), and is a Certified Fraud Examiner. Prior to joining MSA Investigations, Moran worked for the international accounting firm BDO USA, LLP. As a Managing Director in BDO's Litigation and Fraud Investigation Practice, he oversaw and participated in a number of investigations involving misappropriations of funds, bank fraud and money laundering. Mr. Moran managed various internal investigations related to large-scale corporate fraud and also administered BDO's Investigative Due Diligence practice. Mr. Moran's decades of service and expertise in investigation is expected to strengthen WealthGuard's practice of due diligence of financial advisors for its clients.
"Having Neil on our Founders' Circle will bring an amazing boost to our company and clients," said WealthGuard founder and CEO, Roger Gershman. "Our success is guided by solid, qualified input from our advisers. We are so honored to have Neil join this list of notable contributors."
Mr. Moran spent the first three decades of his career working in the FBI's New York field office, where he investigated violations of various federal statutes, which included violent crimes, organized crime, terrorist groups and insurance fraud. Mr. Moran participated in a number of the FBI's most prominent criminal investigations. These include the 1975 LaGuardia Airport Christmas Bombing, the Lufthansa Robbery at John F. Kennedy Airport, the U.S. Department of Justice civil rights investigation into the murder of an Australian rabbinical student in Crown Heights, Brooklyn, and the investigation of TWA Flight 800. Acting as an undercover agent in what was at that time the most successful automobile insurance fraud investigation in U.S. history, Mr. Moran helped garner the convictions of 122 people.
For his service, Mr. Moran received the FBI Shield of Bravery and the FBI Star, in connection with his actions and serious injuries he sustained during a joint FBI/NYPD investigation of a violent truck-hijacking ring. Moran retired from the FBI as a Supervisory Special Agent and was responsible for the New York Office's undercover and sensitive operations program.
Mr. Moran received a B.A. from Niagara University and he is an Associate Member of the American Bar Association, the FBI Agents Association, the St. John's University Advisory Council, the NYPD Honor Legion and the Society of Former Special Agents of the FBI. He is also a former adjunct professor at St. John's University in the College of Professional and Legal Studies.
"We at MSA Investigations are excited to have formed a strategic partnership with WealthGuard," said Mr. Moran regarding the partnership between MSA Investigations and WealthGuard, Inc. "We look forward to exploring new opportunities and providing clients with a unique product that will reflect our combined expertise in investigative due diligence and wealth management protection. To be included in the WealthGuard Founder's Circle among so many notable industry leaders is indeed an honor."
The WealthGuard Founders Circle is a group of leaders from numerous industries who bring their respective experience and influence to the direction and growth of WealthGuard, Inc. In addition to Moran, the WealthGuard Founders Circle includes Ben Stuart, who previously was Director of U.S. Advertising & Global Agency Relations at American Express and is now a leading marketing executive in financial services and Chief Marketing Officer for SureScripts, LLC. The WealthGuard Founders Circle also includes Benette Zivley, an attorney and former Texas Securities Commissioner; Barry S. Baer, a full-time financial management operator and consultant and Chief Financial Officer; Douglas H. Dolton, an experienced entrepreneur and consumer financial services industry CEO; Michael Mattson, the head of gift planning at Syracuse University; and John Luongo, a tech industry veteran and former Senior Vice President at Oracle.
To find WealthGuard:
On the web, visit http://www.wealthguardinc.com
By phone at 888-802-3935 ext. 105
On Twitter at http://www.twitter.com/WealthGuardInc
And on Facebook at http://www.facebook.com/WealthguardInc