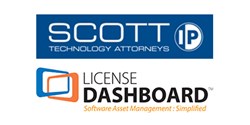 Increased software audit activity by publishers is costing companies time and money.
Southlake, Texas (PRWEB) January 21, 2014
"Software publishers have become increasingly aggressive with audits and even litigation against customers they claim are out of compliance with software licensing. This increased software audit activity is costing companies time and money. In order to mitigate risk, smart companies have implemented proactive software asset management programs and implemented intelligent audit response plans," said Robert J. Scott, Managing Partner, of Scott & Scott, LLP.
Software Asset Management (SAM) is necessary to mitigate the risks of license non-compliance and to maximize software investment. Managing software assets requires the right tools. Successfully handling software audits requires know-how. Attend the upcoming webinar "New Tools & Strategies to Reduce Software Risk and Successfully Defend Software Audits" and learn how.
Attendees will learn:

How to implement a robust, yet flexible program utilizing the latest SAM tool
Reduce the risk of software non-compliance
Maximize the potential of your IT budget
Best practices to deal with third-party audit requests.
Presenters:
Robert J. Scott, Managing Partner, Scott & Scott, LLP, represents mid-market and large enterprise companies in software license transactions and disputes with major software publishers such as Adobe, IBM, Microsoft, Oracle and SAP. He has defended over 225 software audit matters initiated by software piracy trade groups such as the BSA and SIIA. He is counsel to some of the world's largest corporations on information technology matters including intellectual property licensing, risk management, data privacy, and outsourcing.
Derrick Hansen is the US Business Development Manager at License Dashboard, a leading global SAM solutions specialist. He has over six years' experience delivering cost savings and risk mitigation to organizations worldwide, from large corporate enterprises to smaller, fast-growing businesses. Derrick started as a member of the Microsoft sales team and quickly realized the volume of customers who were continually exposed to six and seven figure licensing deltas, creating a personal desire to educate customers and help them implement outstanding, proactive SAM programs.
WHEN: January 29, 2013, 11:00 a.m. – noon
Additional Details and Registration at: http://www.scottandscottllp.com/main/landingpagetemplate.aspx?id=3410
About Scott & Scott, LLP
Scott & Scott, LLP (http://www.scottandscottllp.com and http://www.softwareaudit.com) is a leading intellectual property and technology law firm representing businesses in matters involving software licensing. Scott & Scott's legal and technology professionals provide software audit defense and software compliance solutions, all protected by attorney-client and work-product privileges.
License Dashboard (http://www.licensedashboard.com) is the leading supplier of software license management tools that are designed to help both large and fast-growing organizations to proactively manage their software. License Dashboard offers a comprehensive portfolio of SAM and license management related services.
-30-