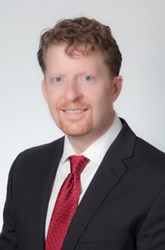 We are excited to have Kelly join Heritage Sotheby's International Realty. We look forward to having his marketing and management knowledge to provide improved service to our clients and our agents. Welcome Kelly. – Randy Gularte
Napa, California (PRWEB) January 19, 2014
Kelly will manage Napa real estate offices located in Napa and St. Helena, California. In addition, he will be charged with improving current marketing programs and strategies to increase sales, profitability and overall market share for the company. Kelly received a Master of Business Administration degree specializing in Marketing from Colorado Technical University.
Mr. Norris is a licensed real estate broker in California and has spent the last 25 years in the real estate industry. Before moving his family to California 5 years ago, Kelly was the Managing Broker and Marketing Director for a real estate firm in the Springfield, Missouri. He spent the first 3 years in Napa as the Marketing Director for Heritage Sotheby's International Realty.
Most recently Kelly has been serving as the Marketing Director for First American Home Buyers Protection and Natural Hazard Disclosure in Santa Rosa, California. During his time with First American, Kelly was responsible for managing a cross functional team consisting of graphic designers, specialists and coordinators that delivered huge volumes of marketing programs including product, public relations, social media, direct mail, web and email to both the real estate and consumer channels. He collaborated with both inside and outside sales teams to develop and execute marketing campaigns in the support of the strategic plan of growth and profitability of the company.
About Heritage Sotheby's International Realty:
Heritage Sotheby's International Realty specializes homes for sale in Napa CA. and entire Napa Vally real estate market. From high-end luxury homes, vineyards and investment properties to starter homes and vacation cottages, Heritage Sotheby's International Realty's highly experienced real estate agents and brokers are some of the most experienced and knowledgeable Realtors in Northern California.