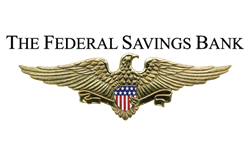 the unemployment rate fell to 6.7 percent which was the lowest since October 2008
Chicago, IL (PRWEB) January 18, 2014
After ending the year with a weak employment report, high home prices and a new fiscal policy from the Federal Reserve, economists are predicting that 2014 will continue to see economic growth and improvement. In its January U.S. Economic and Housing Market Outlook, Freddie Mac reported that four key indicators of the housing market are moving in the right direction. As the housing market is an important part of the economic recovery, improving conditions are a good sign for home buyers who are looking to make a new home purchase 2014.
As quoted a Federal Savings Bank article on January 16th, Frank Nothaft, Freddie Mac vice president and chief economist said "As we start 2014, the housing recovery continues its steady pace." He continue "House-price gains will likely moderate from last year's pace but rise about 5 percent in national indexes. Home sales, as well as other key indicators, continue to trend in the right direction, although in some markets we are seeing the sales recovery strengthen while many others remain weak."
One key indicator, which The Federal Savings Bank, a lender based in Chicago, finds important is the falling rate of mortgage delinquencies, which dropped to half of the recession peak. While only 5.88 percent of mortgages were delinquent, there is still work to be done to bring that figure down to its normal average of 2 percent.
Mortgage rates fall
Since the Federal Reserve's decision to taper stimulus spending, many economists predict that mortgage rates will rise above 5 percent in 2014. However, mortgage rates fell again during the week ending Jan. 16, just a week after the weak December employment report was released by the Department of Labor, according to Freddie Mac.
There were only 74,000 jobs added to the economy in December, according to the latest national employment report. While the unemployment level declined to 6.7 percent from the previous figure of 7 percent, it was due to fewer Americans who were still looking for a job. The disappointing results have had an impact on the mortgage market, as economists think the employment report was an indicator that the economic recovery may be weakening.
The average interest for a 30-year fixed-rate mortgage fell to 4.41 percent, giving homeowners the opportunity to get a low cost mortgage. During the previous week, mortgages averaged 4.51 percent. Compared to a year ago, interest rates have risen over 1 percent, up from the record-low average of 3.38 percent. Rates rose for a 15-year fixed-rate mortgage as well, down to 3.45 percent from the previous week's average of 3.56 percent. During the same time last year, rates were around 2.66 percent.
To summarize mortgage rates have declined recently "amid signs of a weakening economic recovery," Nothaft stated. "The economy added 74,000 jobs in December, less than the market consensus forecast. Retail sales rose 0.2 percent in December, which was nearly half of November's 0.4 percent increase. Meanwhile, the unemployment rate fell to 6.7 percent which was the lowest since October 2008."
Contact the Federal Savings Bank, a veteran owned bank, to find out more about affordable mortgages.