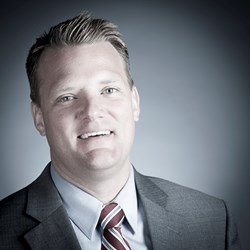 "With his breadth of exposure to some of the country's best senior care and his experience with ACA, Mike is uniquely suited to helping Wellspring Lutheran Services meet the ever-changing needs of seniors and their caregivers," says David Gehm, president
Frankenmuth, MI (PRWEB) January 21, 2014
Following a nationwide search, we are pleased to announce Michael Logan has joined Wellspring Lutheran Services as the new senior vice president and chief operating officer for senior services. A recognized leader in the senior care industry, Logan has an extensive background in senior services and healthcare delivery that spans over 15 years. Prior to joining Wellspring Lutheran Services, Logan served as director of operations services for Sawgrass Partners, LLC, a national management and development advisory consulting company, which serves not-for-profit senior living providers.
"This opportunity will allow me to serve in a meaningful capacity for an organization that has focused on the needs of people for more than 120 years," says Logan.
Wellspring Lutheran Services, formerly Lutheran Homes of Michigan and Lutheran Child & Family Service of Michigan, is a $70 million nonprofit committed to engaging people at every stage of life to help them discover and embrace their own potential. Approximately 75 percent of that budget is devoted to meeting the needs of seniors in our care.
Logan has worked for facilities owned or managed by top multi-facility senior living organizations, including Franciscan Communities Pacific Retirement Services and Covenant Retirement Communities. Logan has served with leading organizations on the forefront of serving seniors. More recently, Logan specialized in helping nonprofit senior living organizations strategically plan and position for the impact of the Affordable Care Act.
"With his breadth of exposure to some of the country's best senior care and his experience with ACA, Mike is uniquely suited to helping Wellspring Lutheran Services meet the ever-changing needs of seniors and their caregivers," says David Gehm, president and CEO. "We are extremely fortunate to have a leader of his caliber serve on our team."
Logan holds a master's in healthcare administration from Saint Louis University and a bachelor's from Indiana University. A LeadingAge Leadership Fellow and Certified Aging Services Professional, he is a frequent speaker on senior living topics and has published articles for LeadingAge Magazine and the Journal of Active Aging.
Wellspring helps change lives, build strong families and transform communities through a diverse set of services including: adoption resources, affordable housing, assisted living, counseling, family preservation, foster care, home care, hospice and grief support, independent living, memory care, parenting support, short-term rehabilitation, skilled nursing care and supportive housing. More than 1,400 employees carry out our work statewide, from more than 35 locations impacting people in more than 50 of Michigan's 83 counties.