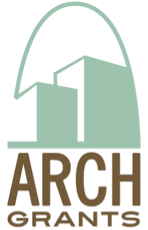 St. Louis, Missouri (PRWEB) January 20, 2014
Arch Grants and go!-celerator (by goBRANDgo!) are combining forces in 2014. The winner of this year's go!-celerator program will be invited to pitch their business at the final round of the Arch Grants Global Business Plan Competition during Finalist Weekend on April 26th.
2013's go!celerator winner was HCP United, a health care technology startup that caters to private practice health care professionals in Physical Therapy, Podiatry, and Chiropractic. Over the course of their 12-month award term they have grown from $40K in revenue to over $300K in revenue.
This is the first time that these two organizations have collaborated, giving both of them the chance to further amplify the spirit of entrepreneurial collaboration in the thriving St. Louis startup ecosystem. By combining the benefits of both of their processes, they hope to multiply the net result and propel St. Louis and its entrepreneurs even further into the global entrepreneurial landscape.
Arch Grants has awarded 35 grants totaling more than $1.9M since its launch in 2012. The $50,000 grants are non-dilutive - no equity is taken in the businesses. Arch Grants has "produced dramatic growth in jobs, revenue, and follow-on capital raised by the companies who are accepted," President Jerry Schlichter said in a statement. "We are pleased to begin accepting applications from companies that will add more of these benefits." This year's applicants can submit their information on http://www.archgrants.com/2014 by the due date on February 21st, 2014.
The go!-celerator program provides winners with a fully-furnished apartment, office space, mentoring, and service providers for one year, allowing young entrepreneurs to focus solely on developing their business. It is the brain-child of goBRANDgo!'s owners, Derek Weber and Brandon Dempsey. "It's a tough climb for a young entrepreneur, but a critically important climb to make. We understand these challenges because goBRANDgo!'s partners both started businesses in their early 20's and want to give more young entrepreneurs the boost they need to become successful," says Weber. Those seeking to enter this year's competition should visit http://www.gocelerator.org for instructions on how to apply before February 1st, 2014.