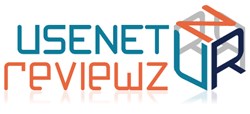 Poor performers and sub-par Usenet providers aren't even considered for listing on our site
Okalhoma City Oklahoma (PRWEB) January 21, 2014
In a post entitled, "Announcing The 2014 Annual UsenetReviewz Provider Awards," Senior Editor, Marion Marshall proclaimed that, "We like to focus on only the best Usenet providers at UsenetReviewz. Poor performers and sub-par Usenet providers aren't even considered for listing on our site." He then explains that reviews of sub-par Usenet providers would be a waste of staff time, and reader time also.
"But," he continues, "even here, there are some providers that hold their heads higher, along with their standards...and that's what the Annual UsenetReviewz Provider Awards are all about." The post also explains that, while the providers are all excellent in their own right, "So many providers uphold those very qualities we are looking for in so many different ways," then gives the reader the 15 categories the Awards entail.
And, the list is a long one. The categories being: Most Innovative Usenet Provider, Most Improved Usenet Provider, Most Anonymous/Private Usenet Provider, Best Usenet Client Search, Best NZB Site, Best Usenet/Usenet Search Package Combo, Most Improved Simple Usenet Provider, Most Improved Newsreader, Best Small Newsreader, Best Web-Based Newsreader, Best Newsreader, Top Quality Usenet Provider, Just The Usenet Basics, Easiest To Use Usenet Provider, and Best Deal/Value Usenet Provider.
In an interview about the awards the UsenetReviewz Senior Editor said, "It's time for our readers to start voting for their providers in the individual categories for next year, this year's winners have already been selected." He explains that since it's an annual award, the site collects votes throughout the year then tally and present the awards according to the votes they have received at the beginning of the next year. "Our awards serve as a type of meter for both the providers and our readers," he said, "to let them know who has higher standards and are holding true to them."